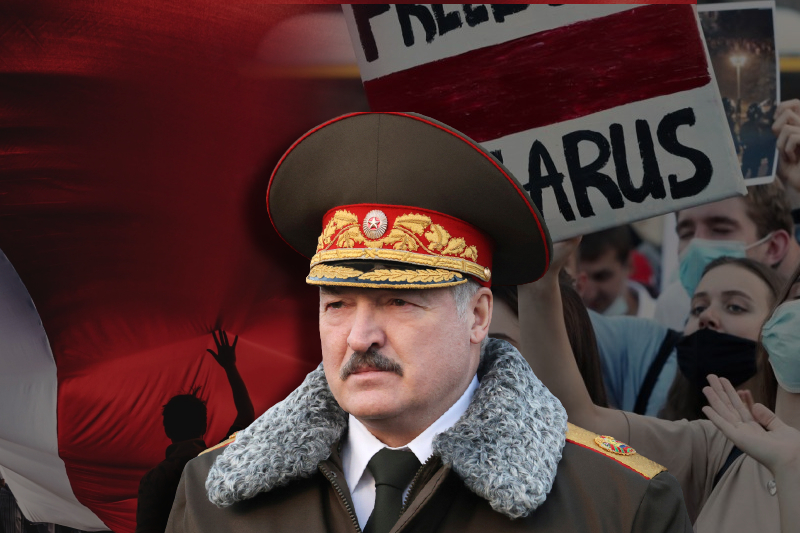 belarus lukashenko
Belarusian authoritative regime faces tighter sanctions from the West
Alexander Lukashenko, the authoritative leader of Belarus, is facing tighter sanctions imposed on his regime by the West. The aim is clear – "run dry" Lukashenko's government. The development comes after last month Belarus forcibly landed a Ryanair flight in Minsk to arrest a dissident.
Activist and journalist Raman Pratasevich along with his girlfriend Sofia Sapega were arrested from the Ryanair flight from Athens to Vilnius, triggering extreme response from powerful leaders that termed the move by Lukashenko's regime a blow on human rights. The UK, EU, USA and Canada coordinated their actions against Lukashenko and announced travel bans and asset freeze of several top Belarusian officials. USA Department of Treasury has imposed ban on transactions with 16 individuals and five entities, including Natallia Mikalaeuna Eismant, Lukashenko's press secretary. All US assets of these have also been banned. To the sanctioned list by EU, bloc leaders have agreed to add 86 more people and entities. UK said of imposing sanctions on 7 individuals and 1 entity who were linked to forced landing of Ryanair flight. Furthermore, UK also as sanctioned 4 people and 1 entity in Belarus over human rights abuses charges.
EU leaders have adopted a plan that will impose sanctions targeting economy of Belarus to further bolster pressure on Lukashenko and his regime. "We will no longer only sanction individuals but also areas of the economy which are important to the regime. We want to make Lukashenko's regime run dry financially," said Germany's foreign minister, Heiko Maas, on the German foreign ministry's Twitter account.
"Sanctions are a way of putting pressure on the government of Belarus and these are going to hurt. These are going to hurt the economy of Belarus heavily," the EU's foreign policy chief, Josep Borrell said while addressing media. Borrell added that economic sanctions "will be approved after consideration of the European Council" of EU leaders, who are meeting on Thursday for a two-day summit.
Sectors of Belarus on which sanctions will extend to include export industries of Belarus like potash, oil and tobacco. Potash is a salt used in fertilizer and forms a big export product for Belarus and thus a big source of foreign currency. EU banks will also ban any loan or investment offerings to Belarus entities.