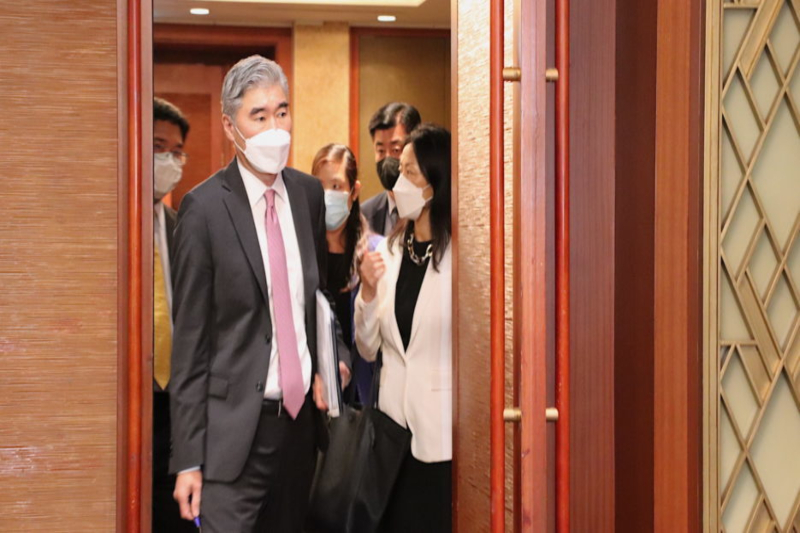 us northkorea envoy
US keen for 'positive response' on dialogue with North Korea
The United States' new envoy for North Korea said in Seoul, on Monday, that he looks ahead to a "positive acknowledgement soon" on dialogue from North Korea.
The special envoy on North Korea, Sung Kim, has offered to meet Pyongyang officials "anywhere, anytime" amid a continued deadlock in negotiations between the two.
He is in South Korea for a five-day visit with no word of any designed efforts to contact the North.
Meanwhile, the US will keep on forcing United Nations Security Council sanctions on North Korea due to its nuclear weapons programme and ask other countries to do the same.
Kim, using the initials of North Korea's official name, said he hopes that the DPRK will answer positively for his outreach and his offer to meet without preconditions.
Related Posts
His arrival came on Saturday, a day after North Korean media reported that leader Kim Jong Un pressed preparation for both confrontation and dialogue.
To this, Kim said that the US will be prepared for either because "we are still waiting to hear from Pyongyang for a meeting".
Kim's appointment was announced last month in a meeting between US president Joe Biden and South Korean President Moon Jae-in.
China, which is North Korea's only major ally, is seen as a major player in any efforts to resolve tensions involving Pyongyang's nuclear programme.
Ambassador Li Jinjun, China's top envoy to Pyongyang, has lately emphasised the long-standing ties between the two countries.
The Biden administration so far moved forth with a "practical, calibrated approach" towards North Korea, including diplomatic efforts, to convince the country to give up its outlawed nuclear weapons and ballistic missile programmes.
Kim doubles as ambassador to Indonesia. He held back-to-back meetings with South Korea's top nuclear envoy, Noh Kyu-duk, and convened a trilateral session with his Japanese counterpart, Takehiro Funakoshi.
Noh and Kim discussed ways to facilitate the "prompt" resumption of dialogue with North Korea.