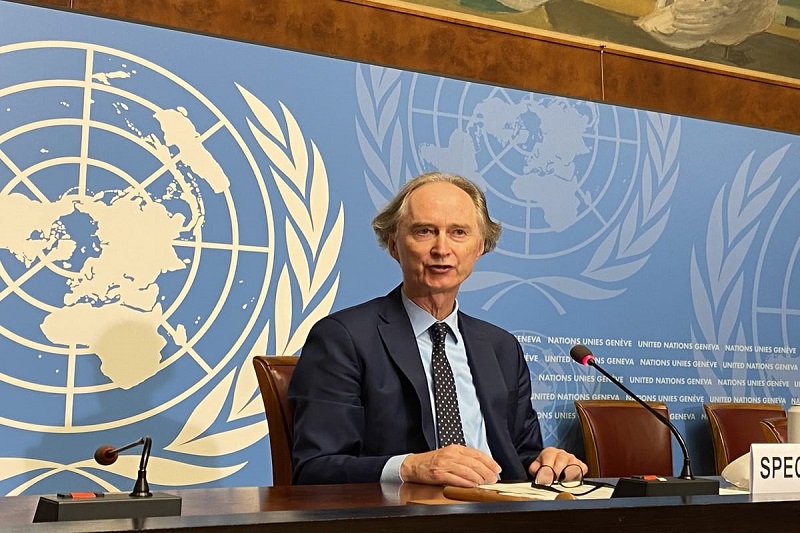 syrian govt opposition drafting constitutional reforms
Syrian Govt, opposition drafting constitutional reforms
Syria's government and opposition have started drafting constitutional reforms, a significant step after nine months of talks and several fruitless rounds.
Geir Pedersen – UN special envoy for Syria – didn't talk of the core of this agreement or offer details of what is coming next.
It merits mentioning that the drafting sessions will formally begin on Monday.
The drafting committee consists of 45 members from the Syrian government, its opposition, and civil society. They haven't met since last January.
Pedersen said that it was concluded that sufficient progress was being made, and it could not continue the way it had been working.
"I have been negotiating between parties in a bid to establish a consensus on how we are going to move forward."
Related Posts
Formed in 2019, the Syrian Constitutional Committee comprised 150 men and women, with the opposition, government, and civil society nominating 50 people each.
This larger group then established a 45-member small body, consisting of 15 representatives from the three sectors.
Pedersen told journalists that the Syrian Constitutional Committee is a significant contribution to the political process. However, he said, "the committee itself would not be able to solve the crisis, so we all need to come together, with much serious work, on the Constitutional Committee, but address other aspects of the Syrian crisis as well."
Pedersen met with the co-chairs of a committee including figures from fourth-term President Assad's government and civil society representatives and exiles. They sat together for the first time to convene over the way to proceed, and plans for ahead, Pedersen said. Syria's 10-year-old conflict has resulted in over 350,000 people being killed and displaced. More than 5 million refugees are in neighboring countries mostly. The last round of talks ended without progress in January. Pedersen announced an agreement on "methodology", late September for a sixth round.