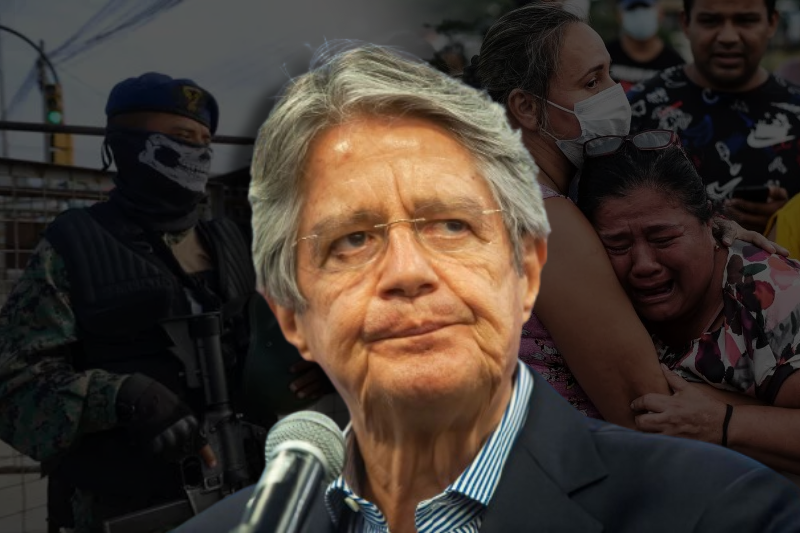 ecuador why did president guillermo lasso declare emergency in the state
Ecuador: Why Did President Guillermo Lasso Declare Emergency in the State?
Ecuador -On Monday, Ecuadorian President Guillermo Lasso decreed a state of emergency to confront growing crime and drug trafficking in the nation.
"This isn't just exhibited in the number of narcotic drugs consumed in our nation, but it is seen in the number of crimes that are happening has an immediate or indirect connection with the drug sale," Lasso added.
Cocaine is smuggled from neighboring Peru and Colombia to Ecuador, and a significant part of the crime ratio is related to drugs.
Lasso stated that drug dealing had increased the number of burglaries of homes, homicides, theft of vehicles and goods.
President Lasso pointed out that we need to impose a state of emergency to contain crime and drugs. Police and military have been deployed on the streets to provide security.
Related Posts
In a televised speech, President Lasso announced that under the 60-day curfew measures, the military and police would conduct inspections, arms checks, 24-hour surveillance, and drug search, among different exercises in nine of the nation's 24 provinces, including Guayas.
More than 70% of deaths and acts of violence in the territory of Guayas are "somehow or another" linked with drug trafficking, Lasso added.
Moreover, not only crimes in the town but violent deaths within prisons have additionally risen. Last month 119 people got killed in fights in jail in Guayaquil, which the public authority has accused of fighting among drug gangs.
According to the BBC, Analysts said the jail killings had most likely been directed from outside the prison, reflecting a power battle between Mexican narcotics cartels currently progressing in Ecuador.
The government would support law to help security forces in endeavors to battle crimes and build an entity to protect officers indicted for "simply performing their job, Lasso added.
"The Administration will pardon people who are treacherously indicted for doing their work," the President requested judges to ensure harmony and maintain order, not impunity and crime."