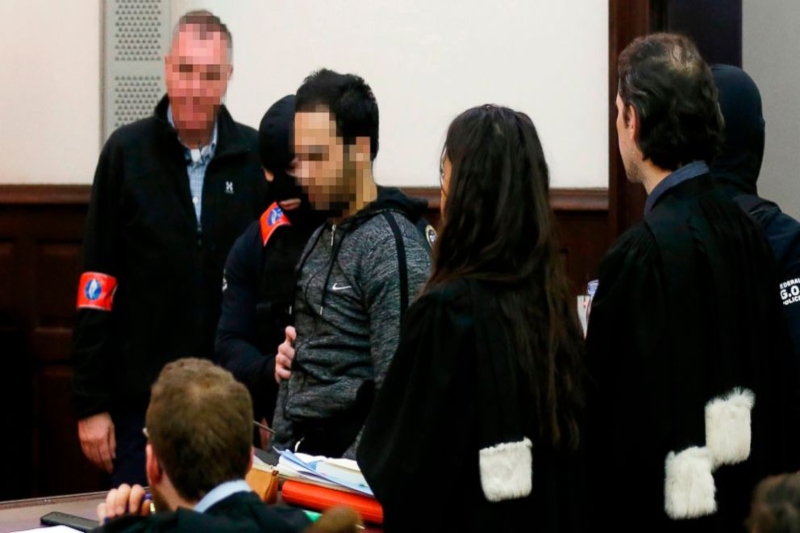 maxi trial for the bataclanmassacre begins in paris terrorist abdeslam my profession is to bea fighter allah is great (1) (1)
Maxi-Trial for the Bataclanmassacre Begins in Paris, Terrorist Abdeslam: "My profession is to Bea Fighter. Allah is great!"
The maxi-trial on the perpetrators of the terrorist carnages of November 13, 2015, at the Stade de France, the Bataclan, and in the face of the Parisian restaurants opened today in the new shelter classroom built ad hoc at the courthouse in the French capital. Fourteen defendants were present, among them the only one of the ten commando suicide bombers who survived, the French-Moroccan Salah Abdeslam, detained for five years in a maximum-security prison.
"Allah is the only god": these are the first words of Salah Abdeslam, the French-Moroccan sole survivor among the kamikaze of the terrorist commandos of November 13, 2015, addressed to the judges of the Paris court where the maxi-trial for the jihadist massacres. Abdeslam spoke before the court president questioned him to ask him, as usual, his identity. "I want, first of all – said the Franco-Moroccan – to testify that Allah is the only god and that Mohammed is his messenger."
Related Posts
The President of the Court, Jean-Louis Périès, cut short these statements, replying simply but curtly: "we will see this later." Subsequently, Abdeslam confirmed his identity but refused to decline the particulars of his parents. "My father and mother's names – he said – have nothing to do here." Finally, when asked about his profession, Salah Abdeslam replied that he abandoned his job to become a fighter of the self-proclaimed Islamic State.
Abdeslam Stated that the Defendants are Treated like Dogs.
The accusation comes after another defendant, Kharkhach, falls ill. "We are like dogs here!"—Shouts Salah Abdeslam in the box of the accused after standing up. "You treated me like a dog for more than six years. Here it is beautiful, there are screens and air conditioning, but behind we are treated like dogs." He said, referring to the court. In the courtroom, from the area reserved for plaintiffs, someone yells, "Because you are a pig!". Another: "You are a dog. It was enough that you didn't kill 130 people!".
The main accused in the trial for the Bataclan and other massacres of November 13, 2015, then turn to the president of the court, pointing at him: "I have never complained in six years. After death we will rise again, and you too will be called to account." The president remains calm, he tells him that it is enough, "we are not in an ecclesiastical court," Abdeslam sits down again. It is the first clash of a historic trial, the largest ever organized in France for a criminal affair.