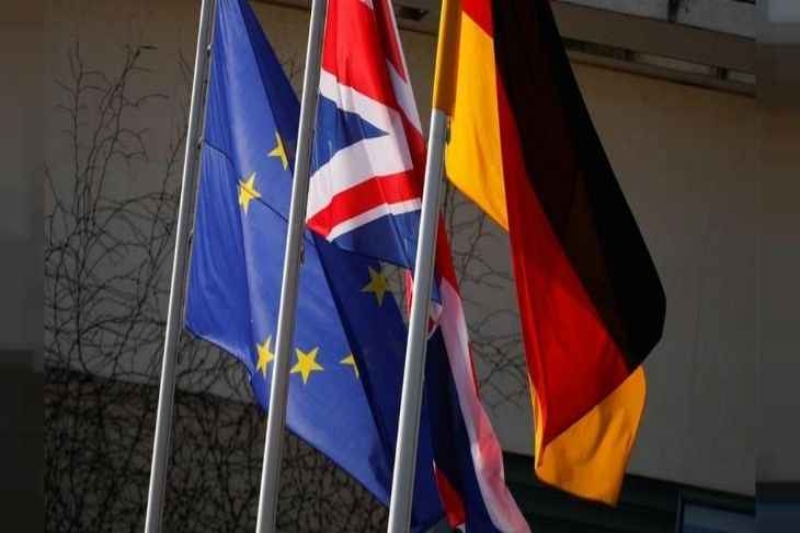 britain falls from germanys top 10 trading partners (1)
Britain Falls from Germany's Top 10 Trading Partners
Britain has, since 1950, been one of Germany's top 10 trading partners.But, since Brexit-related hurdles are taking a toll, Britain is set to drop to the 11th spot by December this year. As per data from the Federal Statistics Office, Germans spent £13.8bn less on British goods in the initial six months of 2021. Companies are swapping UK suppliers for EU ones, causing the British exports "free-fall" – and this trend is increasing, an expert said.
Britain abandoned the European Union's single market in December 2020 after four years of wrangling. Customs checks have since then been implemented, which have complicated trade. In the opening six months of 2021, German imports of British goods dropped nearly 11% year-on-year to 16.1 billion euros, Federal Statistics Office data showed.
On the other hand, German goods exports to Britain surged by 2.6% to 32.1 billion euros, which could not prevent a drop in bilateral trade, by 2.3% to 48.2 billion euros – forcing Britain down to 11th place from ninth, and from the fifth before it chose to leave the EU in 2016.
Related Posts
"More small and medium-sized companies are stopping to tradein Britain because of hurdles," said Michael Schmidt, President British Chamber of Commerce – Germany. "They cannot afford the added burden of keeping up to date and adhering to all the kicked-in customs regulations such as health certificates for fresh products."
A December 2020 study of Germany's BGA trade association revealed one in five companies were restructuring supply chains to swap out British suppliers in the EU.That trend was maturing, though British businesses were even worse off, said Schmidt, making any turnaround prior to the endof this year unlikely.
The sharp first-half decline was driven by pull-forward outcomesbefore the extra hurdles, such as customs controls, kicked in January.