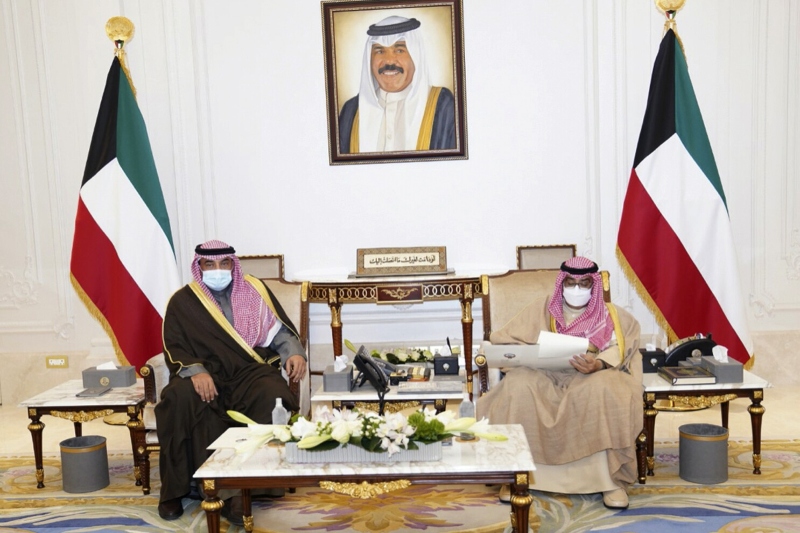 kuwait names new cabinet
Kuwait names new Cabinet despite political, financial difficulties
Kuwait
Kuwait's ruling emir announced the formation of a new Cabinet on Tuesday despite political and financial trouble. Emir nominated 15 new government ministers who will address a series of political and financial difficulties in the country.
The new Cabinet of Prime Minister Sheikh Sabah Al-Khaled Al Hamad Al Sabah represented the Gulf Arab state's fourth government. He was awarded the Order of King Abdulaziz of First Class in 1998 by the Saudi Arabia government.
Earlier, Kuwaiti Crown Prince Sheikh Mishal Al-Ahmad Al-Jaber Al-Sabah issued an order on behalf of the emir to appoint Sheikh Sabah Khaled Al-Hamad Al-Sabah to form a new government in the country. He also asked him to provide a list of names for approval of the new ministers. Sheikh Mishal Al-Ahmad Al-Jaber Al-Sabah temporarily took over some responsibilities of the country's ruler at that time.
New Ministers in Kuwait
A few new names and faces were among the list of appointees. Popular lawmaker Hamad Rouhaddeen was appointed as the Information Ministry of the country. The new finance minister Abduwahab al-Rushaid was also appointed. He replaced Khalifa Hamada. Abduwahab al-Rushaid is a known critic of the government's fiscal policies.
Mohammed Al-Fares became the oil minister in a cabinet that took five weeks to form. The three ministers were appointed among opposition lawmakers. It was the first time in 30 years that the opposition had such cabinet representation.
Related Posts
The political scenario of the country
Kuwaiti analysts on social media suggested that the new appointments might weaken the movement of opposition lawmakers in parliament. Kuwait has always struggled to disperse a deadlock between members of the Gulf's only elected parliament and the government appointed by the emir.
In recent weeks, however, 84-year-old Emir Sheikh Nawaf Al Ahmad Al Sabah had tried to resolve the political problems of the country.