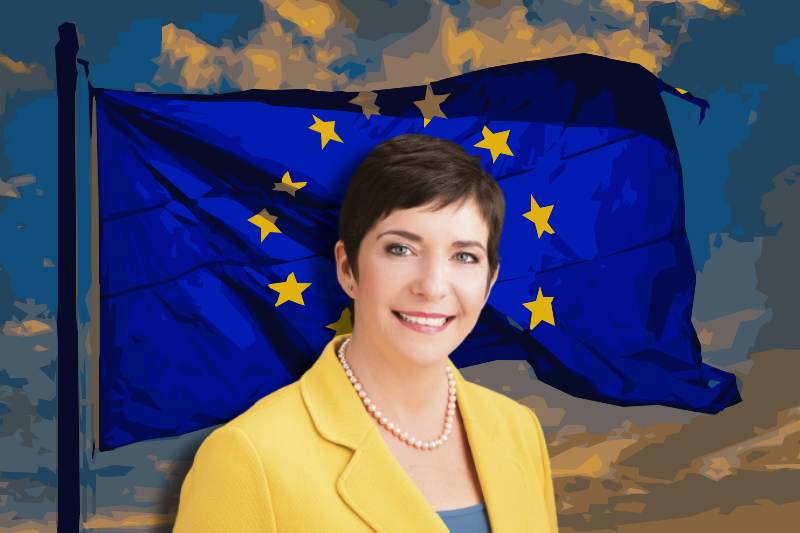 wont stop until we defeat orban dobrev
Won't Stop until we defeat Orban: Dobrev
Hungarian – Three candidates aiming to remove Hungary's right-wing Prime Minister Viktor Orban have cleared the opening round of a countrywide opposition primary contest – the first in the Central European nation's history.
Closing date Tuesday, the poll gave Hungarians a chance to pick between five opposition candidates to challenge Orban in the elections next April. As per rules, the top three candidates will go on to the second round of voting slated for next week.
Klara Dobrev, 49, vice-president of the European Parliament and the candidate for the liberal Democratic Coalition party, amassed the most votes, with 34%. She was followed by the mayor of Budapest Gergely Karacsony – a center-left – supported by the Hungarian Socialist Party and smaller green parties, with 27%.
After winning the first round of a contest, the 49-year-old lawyer pledged to overturn Viktor Orban as Hungary's prime minister.
Related Posts
In 2022's parliamentary elections, Orban will stand against opposition parties, including the liberals, the socialists and those from the center-right. The opinion polls have indicated a tight election, putting opposition parties and Nationalist Fidesz Party neck to neck.
Both Fidesz and Orban stayed in power in the past because the previous election system supported bigger parties. However, interestingly, Karacsony won the 2019 Budapest mayoral elections by defeating the Fidesz candidate. To face Orban for the following year's election, both Dobrev and Karacsony are strong candidates with 34.8% and 37.3% votes, respectively.
On Tuesday, Dobrev addressed a news conference and told the reporters that she was all set for the second round after her first win. She also pledged to defeat Orban in the elections. On the other hand, Karacsony emphasized establishing a tax system to improve the current political divisions.
The third candidate for the elections is Peter Marki-Zay, a conservative and mayor of a southern Hungarian city. The second round is expected next week, in which these three top candidates will run for elections. It is still not clear whom Marki-Zay will support if he decides to back off the elections.