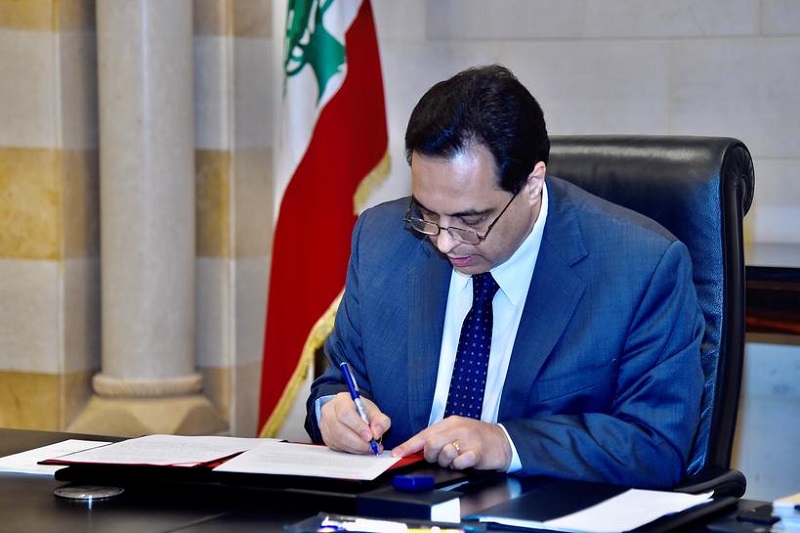 financial needs hurry the government formation in lebanon imf may finally help
Financial needs hurry the Government Formation in Lebanon, IMF May Finally Help
Lebanon – Lebanon has shown its final list of the new ministers who have contributed to farming a government delegation so that further talks with the International Monetary Fund may resume.
The talks are a part of efforts the country was asked to take in order to ensure that it gets financial assistance from large financial bodies like the IMF as well the other countries. Only such financial institutions are capable of providing some relief to the country's burned-out economy.
On Thursday, the newly formed government of Prime Minister Najib Mikati confirmed in an official statement that a four-member committee has been formed to resume the talks with the financial body. The committee members include Deputy Prime Minister Saade Chami, Finance Minister Youssef Khalil, Economy Minister Amin Salam, and central bank governor, Riad Salameh.
This team will also be assisted by experts to analyze the risk situation of the country. The world bank has described this economic crisis faced by Lebanon as one of the worst since the 1850s. Lebanon is not only struggling with the money failure but also the fuel and power needs.
Related Posts
The Lebanese pound has lost nearly 90 percent of its value against the dollar since it saw a gradual decline from 2019. People are also facing the crisis of this situation as their lifetime earnings, savings are stuck in the bank. A report published by the United Nations earlier this year showed that almost 78 percent of the country's population is living below the poverty line.
Even if countries stepped up to help the struggling nation to establish its economy, it was impossible to fully divulge their trust to Lebanon as it lacked stability in the government. Post Beirut blast, the government collapsed and has been witnessing a deep state of crisis to form a stable administration. Lebanon defaulted on its debt for the first time in history in March 2020. They were progressing talks towards the IMF which suddenly struck a brick wall amid the concerns of the responsibility of bearing the loss.