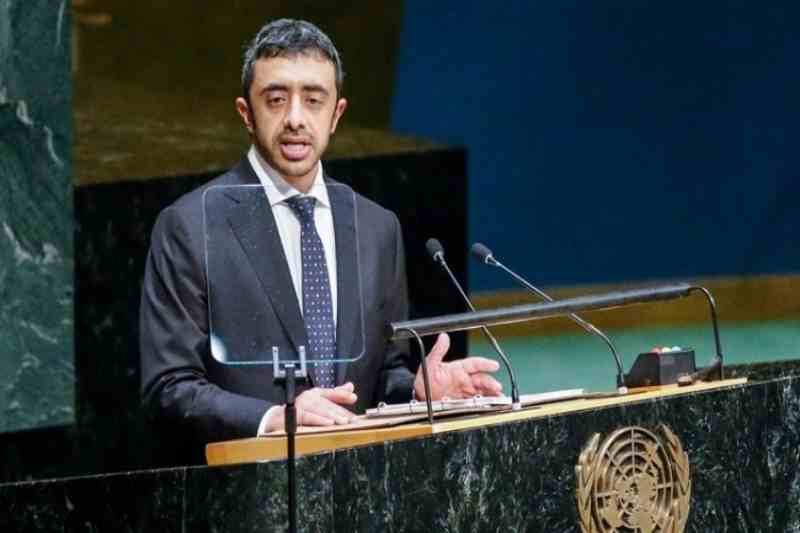 climate change convention in 2023
UAE announces to host Climate Change Convention in 2023
The Foreign Minister of UAE, Sheikh Abdullah Bin Zayed Al Nahyan announced that the United Arab Emirates (UAE) is keen to host the Conference of Parties (COP28) international conference on climate change in 2023. COP is a responsible and sensitive decision-making body that monitors and reviews the implementation of the United Nations Framework Convention on Climate Change.
Since UAE exports oil and hosts the International Renewable Energy Agency's (IRENA) headquarters, it has announced itself as a natural host for high-level large format international events focused on climate action and sustainable development. 
Related Posts
As the Foreign Minister announces it, he also reveals that UAE has demonstrated a proven track record in progressive climate action and multilateral cooperation that makes it an ideal convener for COP 28. We cannot ignore the fact that they have invested around USD17 billion in commercial renewable energy projects on six continents and provided over USD1 billion of grants and soft loans for renewable energy power plants. Feeling closely about the global issue of climate that we are facing, Sheikh Abdullah adds, in this Convention, UAE would leverage its experience as a regional and global convener to mobilise all actors in achieving the Paris Agreement and reinforcing the compelling investment case for raising ambitions.
Sadly, the climate impacts are already being acutely felt, but our experience gives us optimism that we can meet global climate goals while creating social and economic opportunities but somehow we are all failing in contributing that are required to drive the change. 
Also, the upcoming Dubai Expo is expecting tens of millions of visitors starting in October this year. The Expo will be especially focused on the Sustainable Development Goals and will including 192 national pavilions where they display their concerns and technical solutions. It also heard rumours that the British government will host the next summit in Glasgow.