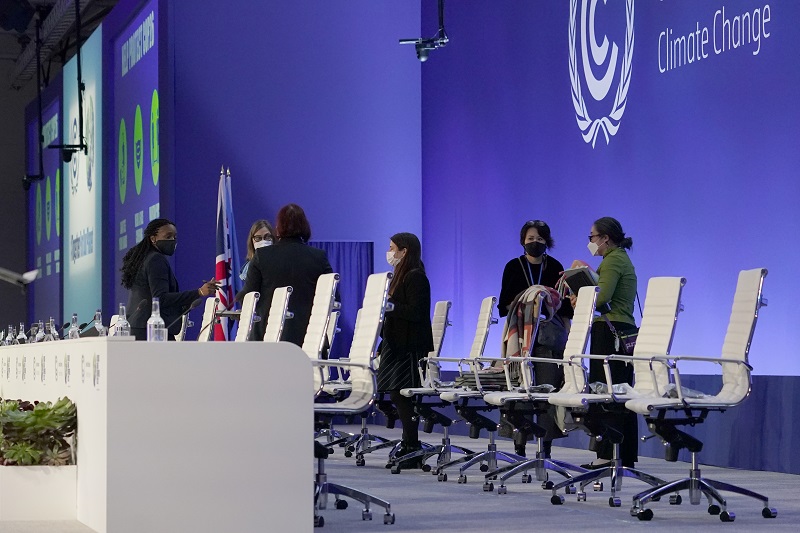 climate cop26 summit
Cop26 Summit is the "last, best hope" to hit global climate target
Glasgow -On Sunday, the United Nations crucial climate summit opened in Glasgow as global calls for action pour in, kicking off two weeks long intense negotiations participated by about 200 countries. The agenda is single point – chalk out a plan to tackle global common challenge of increasing global warming and climate crisis. Alok Sharma, the president of the Cop26 climate summit, has urged the global leaders to "banish ghosts of the past" and step up their efforts with new bolstered pledges to reduce global emissions. The planet is effectively running out of time to keep global warming below 1.5C.
As the world leaders gather for the Glasgow conference, Sharma is not certain how successful the summit would be to keep the climate fight prospects alive. The host nation, the United Kingdom, is responsible for overlooking the negotiations in this direction and trying to steer the summit towards line of meaningful pledges from the world leaders. A former UK business secretary, Alok Sharma said, "That is what I'm driving towards and I think what I've always said is what we need to come out of Glasgow is saying with credibility that we have kept 1.5C alive. That 1.5C really matters."
"We know from the IPCC [the Intergovernmental Panel on Climate Change] that we are already at global warming of 1.1C above pre-industrial levels. At 1.5C, there will be countries in the world that will be under water and that's why we need to get an agreement here on how we tackle climate change over the next decade."
Related Posts
If the global temperatures continue to rise, sea levels are bound to witness a disastrous rise, increased heatwaves, and extended durations of drought. These climatic changes, which we are witnessing currently across the globe, would leave tens and millions of people living in extreme situations where access to food and water would be a quandary. In an attempt to prevent such scenarios, world leaders from about 200 nations will get involved in brainstorming negotiations in Glasgow and layout their country's plans to tread along this line of action. The climate experts, however, have warned of very little room left for any maneuvering.
Sharma has underlined that all nations, G20 countries in specific, have to adopt stringent measures to lower their emissions to prevent global temperatures to rise beyond 1.5C. It is to be noted that since Industrial Revolution, average global temperatures have already witnessed a rise by 1.1C.
Italian Prime Minister Mario Draghi told G20 leaders on Sunday, "We need to set long-term goals that are consistent with the objectives of the Paris Agreement and make short-term changes to achieve them." He added, "We must accelerate the phasing out of coal and invest more in renewable energy. We also need to make sure that we use available resources wisely, which means that we should become able to adapt our technologies and also our lifestyles to this new world."