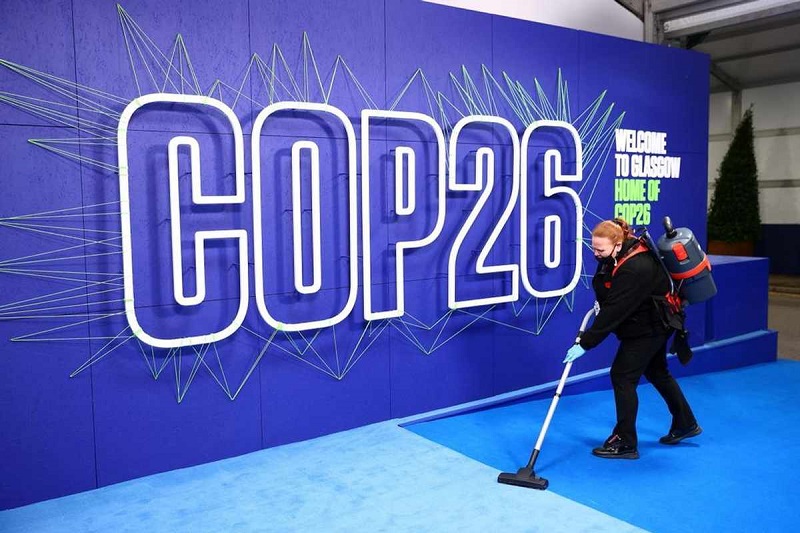 4bln us uae joint initiative leads to support aim for climate in cop26
$4bln US-UAE Joint Initiative Leads to Support AIM for Climate in COP26
Last updated on November 4th, 2021 at 03:10 am
Glasgow -The Agriculture Innovation Mission for Climate (AIM for Climate) – a significant new drive is led by the United Arab Emirates (UAE) and United States (US) with the support of more than 30 governments announced today.
Made a $4 billion investment to accelerate modernization for climate-smart farming and food systems for the next five years. The UAE has vowed $1 billion increased investment to support this initiative.
The initiative was launched as part of the World Leaders' Summit at the 26th UN Climate Change meeting (COP26). It intends to accelerate food and agriculture system reform in support of climate action.
Almost 25% of all ozone harming substance emissions come from farming. AIM for the Climate is centred around utilizing high financial returns and employment creation from development investment in an area that employs more than 2 billion individuals and feeds the world's expanding populace.
UAE Special Envoy for Climate Change and UAE Minister of Industry and Advanced Technology, His Excellency Dr Sultan Ahmed Al Jaber, expressed, "AIM on Climate is zeroing in on an area that has been recently neglected as far as the chances it offers for global environmental action.
This drive displays the UAE's comprehensive approach to the environmental movement, which portrays our proposal to host COP28.
As of now, the United Arab Emirates has determined change in the power sector through green innovation and development, adding more than $17 billion in clean energy throughout the planet.
AIM on Climate is a keen augmentation of that investment plan, and the United Arab Emirates is happy to vow $1 billion as a part of the climate initiative, Jaber added.
Related Posts
US Envoy for Climate, John Kerry, expressed that "The United States is glad to launch the Agriculture Innovation Mission for Climate with the UAE and more than 80 partners across the globe. The investment in climate-smart agriculture innovation is vital to tackle the global climate crisis.
Smart innovation can decrease carbon emission, help feed the world's rising population and help farmers adapt and lessen climate change.
UAE Minister of Climate Change and Environment, Her Highness Mariam bint Mohammed Almheiri stated, "A significant part of the environmental challenge spins around food and agribusiness. Considering that a fourth of all greenhouse gas discharges come from farming, and the world's rising populace is the progressively dependent Climate for food production, we can understand the urgency of encouraging investment in agriculture advancement and R&D.
AIM for Climate is the unique move towards speeding up the worldwide food production systems change that we desire to accomplish the Sustainable Development Goal (SDG) 2 and eliminate widespread hunger by 2030. The new initiative will go far in activating a worldwide movement to fortify food security, improve our food cultivation system into a more advanced one."
"The global warming and other climate issues threaten to disturb food systems throughout the Earth, and negatively impacting farmers livelihood. We should put resources into inventive, scientific solutions to assist farming with moderating and adjusting to climate change.
"We welcome our new AIM for Climate allies and countries to join hands in this global initiative to stimulate agricultural innovation via investing in development and research work, Almheiri added.
The Climate initiative tries to enable more investments in building smart agriculture and food systems to help create solutions, empowering the world to address nutritional requirements, improve agriculture, productivity, improve lives and livelihood, and diminish carbon emissions.