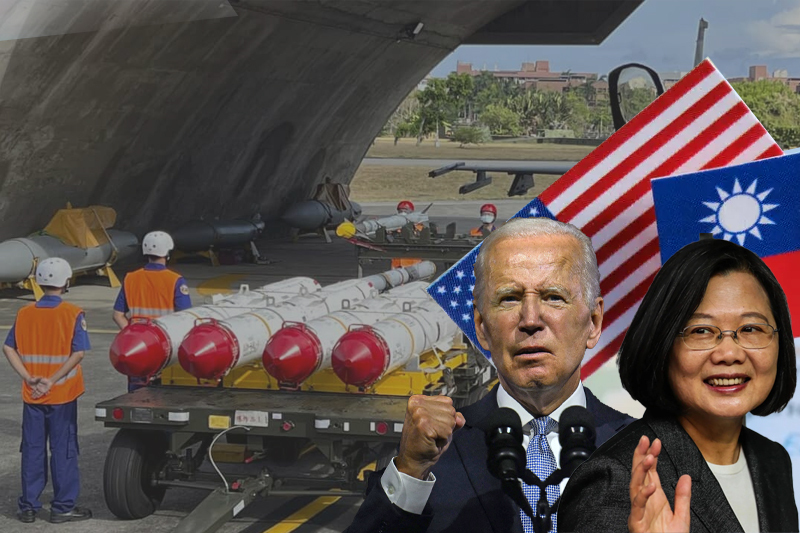 us infuriates china as it green flags 1 1bn arms sale to taiwan
US infuriates China as it green flags $1.1bn arms sale to Taiwan
The Biden administration has announced arms sale worth $1.1bn to Taiwan amid escalating US and China tensions post visit by US House Speaker Nancy Pelosi. The sale of weapons to Taiwan includes $355 million for Harpoon air to sea missiles and $85 million for Sidewinder air to air missiles, the state department has cleared.
The largest portion of the arms sale by United States to Taiwan is a $655 million logistics support package for the island's surveillance radar programme, a critical part that provides warnings regarding air defence. Early warning air defence systems have made their way into being a critical requirement since China has stepped up military drills near Taiwan, the island that Beijing considers to be its integral part.
The US state department has also reiterated that the equipment under arms sale is of critical importance for Taiwan to "maintain a sufficient self-defence capability". The Biden administration had notified Congress of the arms sale after Friday's business close. The White House has stressed that the deals complied with the US "one-China policy". It also has urged Beijing "to cease its military, diplomatic and economic pressure against Taiwan and instead engage in meaningful dialogue with Taiwan".
Keep Reading
Liu Pengyu, spokesperson for the Chinese embassy in Washington, said, "The arms sale severely jeopardises China-US relations and peace and stability across the Taiwan Strait. China will resolutely take legitimate and necessary countermeasures in light of the development of the situation". Laura Rosenberger, the White House's senior director for China and Taiwan, said that as China "continues to increase pressure on Taiwan – including through heightened military air and maritime presence around Taiwan – and engages in attempts to change the status quo in the Taiwan Strait, we're providing Taiwan with what it needs to maintain its self-defense capabilities".
Taiwan's defense ministry has expressed its thanks to Washington for the arms sale announcement. The ministry added that China's continuous provocative actions are a serious threat for island's as well as region's peace and security, and that this arms sale would help strengthen Taiwan's presence against China's pressure.