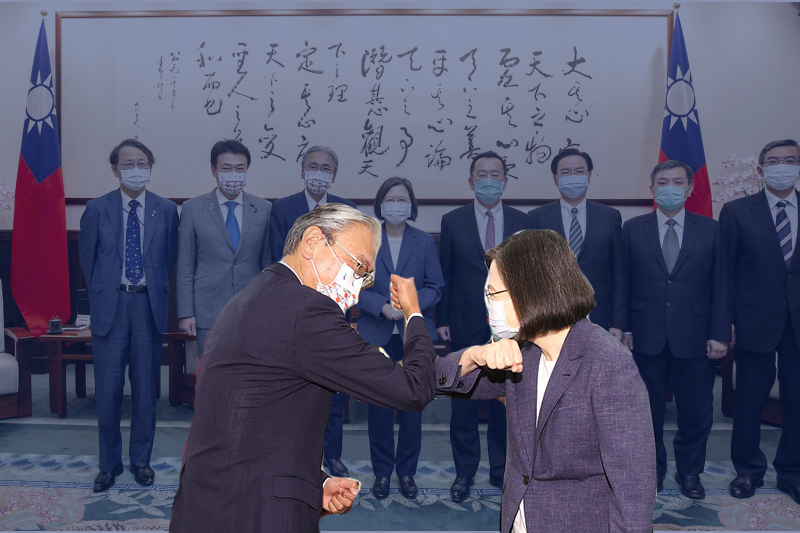 how pelosis visit has triggered swarm of foreign diplomats arriving in taiwan
How Pelosi's visit has triggered swarm of foreign diplomats arriving in Taiwan?
On Thursday evening, a US air force plane landed at Taiwan's Songshan airport, carrying US Senator Marsha Blackburn. Though the media attention wasn't as hyped as the visit by US Speaker of House Nancy Pelosi's visit to the island country three weeks earlier, it was still broadcast on television live. "I just landed in Taiwan to send a message to Beijing – we will not be bullied," Blackburn tweeted, pointing towards China's aggressive reaction after Pelosi's visit.
The solo visit by Senator Blackburn is the fourth US delegation to visit Taiwan since Pelosi's landmark visit as part of her high profile trip to Asia. It coming a few days after Indiana governor Eric Holcomb arrived in Taiwan and a cross-party Japanese delegation, and just few weeks after an 11-member delegation from Lithuania visited the island that is at receiving end of China's continuous aggression and threats of crackdown if it denies to come under direct control of Beijing.
Keiji Furuya, a member of Japan's ruling Liberal Democratic party, tweeted just before arriving in Taiw, "China's military provocations and other erratic behaviour pose a risk to the peace and safety of not only Taiwan, but east Asia as a whole."
Keep Reading
The foreign diplomats and delegations are rushing to visit Taiwan in wake of unprecedented military drills and threats by China in wake of Pelosi's visit, further drawing venomous reaction from Beijing. The message is straightforward – they are not scared of China's aggression and threats, and stand united in support of Taiwan, the country that has welcomed all the delegations with open arms and heart. Taipei has been vocal about its hardships from Beijing and expressed gratefulness for international support. "These warm acts of kindness and firm demonstrations of support have reinforced Taiwan's determination to defend itself," said Taiwan's president, Tsai Ing-wen, at a formal meeting with Blackburn on Friday.
On Friday Taiwan's foreign minister, Joseph Wu, said Beijing's military exercises "will not stop Taiwan from seeking support internationally". He added, "What China wants to do is cut Taiwan off from international connections, so if one day it attacks Taiwan, there will be no support for Taiwan." But as China is ramping up the drills and military exercises while shifting its focus on Taiwan Strait, experts have warned allies of Taiwan to quickly move in with solid plan to fill in gaps to counter China's aggressive crackdown.
"A lot of what's happening is symbolic. I don't want to suggest it's not important – it can have substantive effect," said Raymond Kuo, a political scientist at the Rand Corporation. "But in terms of Taiwan's ability to defend itself [and] diversify its economic ties away from China … those policies haven't been put in place yet. They're coming down the pipe which is positive, and I think China's action has spurred on unity in Congress and support from other countries."