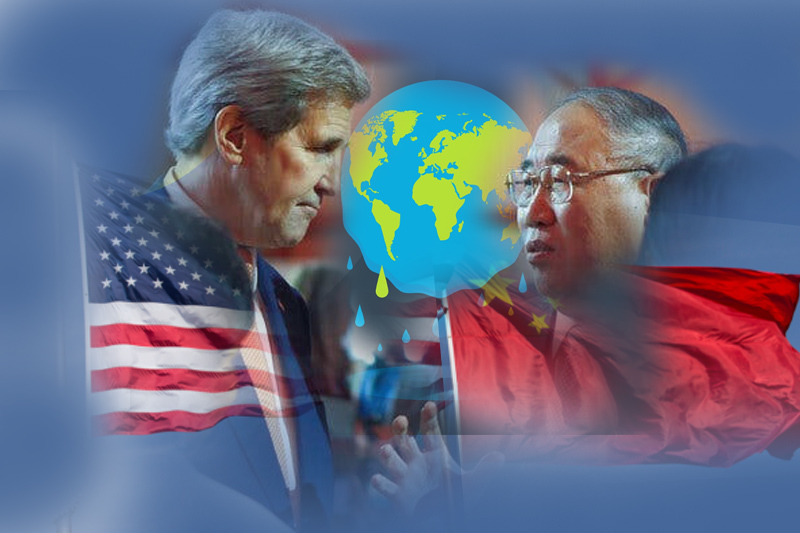 china us split what impact will be on global climate goals
China, US split: What impact will be on global climate goals?
Beijing is continuing to strike blows in aftermath of US House Speaker Nancy Pelosi's visit to Taiwan. In the latest repercussions, Beijing has decided to halt all cooperation with Washington over the climate crisis. The climate activists are alarmed as they call for quick resumption of talks between the two biggest emitters of greenhouse gas, fearing it might impact global climate goals with worsening global warming.
Beijing on Friday, announced a series of measures in retaliation to Pelosi's visit to Taiwan. China considers Taiwan to be its territory and has launched series of unprecedented military drills in Taiwan Strait hinting. Beijing has further decided to stop all collaboration and cooperation with Washington on climate change along with other key agendas.
Related Posts
The move, though the clarity on extent of China's withdrawal is lacking, threatens to derail the already fragile cooperation between the two leading economies of the world. This comes at a critical time as UN Cop27 summit is scheduled for autumn in Egypt. Experts say there is "little hope of avoiding disastrous global heating without strong action by the US and China, which are together responsible for about 40% of the world's greenhouse gas emissions," The Guardian noted.
Though United States is on verge to pass a landmark climate change legislation but globally the governments are still not doing enough to achieve the global goal of limiting the global heating to 1.5 C as compared to pre-industrial period. As noted by UN Secretary General Antonio Guterres last month, the global climate goal of limiting rising temperatures is "on life support". "It's in the self-interest of China and the US to act on climate and start talking. Indeed, China recognizes its own self-interest to act; it is still committed to Paris and is moving forward on domestic pledges around methane and coal phasedown," said Laurence Tubiana, chief executive of the European Climate Foundation and a key architect of the Paris climate accords.