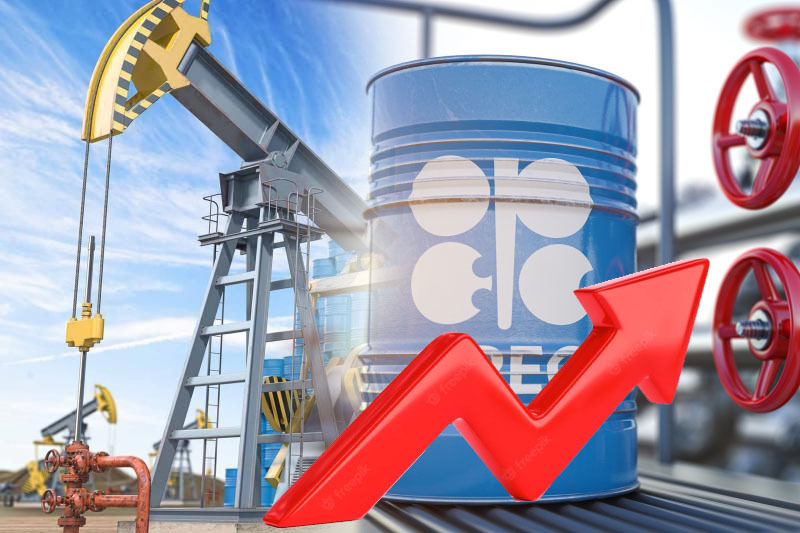 modest oil production increase agreed by opec with bare output capacity remaining
Modest oil production increase agreed by OPEC+, with bare output capacity remaining
OPEC (Organization of the Petroleum Exporting Countries) and its allies, also known as OPEC+ has agreed over a modest increase in oil production by increasing the oil production by 100,000 barrels per day from September. The organization has further warned over lack of any spare capacity to increase the oil output further in future. A meeting was held on Wednesday of the alliance, that includes Russia as a crucial partner, to discuss oil output amid continuing pressure from United States to ramp up oil output for cooling down the surging prices and shortage as a result of Ukraine war. This decision by OPEC+ means that the 23 nation alliance will now increase its oil output by 748,000 barrels per day starting next month.
After the meeting, OPEC+ released a statement warning that lack of investment in the sector is going to impact the future availability of oil for supply "to meet growing demand beyond 2023 from non-participating non-OPEC oil-producing countries, some OPEC Member Countries and participating non-OPEC oil-producing countries."
OPEC+ decision to raise output by 100 kb/d is the 2nd smallest in OPEC's history after a 78 kb/d hike 1986. Very different contexts. Then🐻- KSA threatened a price war to redistribute quota burden. Now🐂- OPEC is nearly tapped out. See NYTimes Machine https://t.co/1BsxKRPq3c

— Fernando Ferreira (@f_omegna) August 3, 2022
Related Posts
United States President Joe Biden had used his recent trip to Saudi Arabia as an opportunity to pump more pressure on the countries to bolster oil output in an effort to rein in rising oil prices globally due to shortage triggered by Russia's invasion on Ukraine. The sanctions in aftermath of invasion led to energy prices soaring high and unprecedented inflation across the nations. Saudi Crown Prince had made it clear during Biden's visit to the Kingdom that KSA would not be able to expand oil production monthly over 13 million barrels. "Saudi Arabia's policy on oil has been to try to seek balance in the energy markets, to make sure that the markets are adequately supplied and that there are no shortages," said Adel Al-Jubeir, Saudi Arabia's minister of state for foreign affairs.
Biden Saudi trip was "not about oil," @amoshochstein says. "To be honest, we did not really discuss oil markets in that meeting" with MBS. He says US calling on OPEC & US oil industry to increase production and "to the degree that is necessary, to keep these prices coming down." pic.twitter.com/hX7xsOn4Rf

— Jennifer Jacobs (@JenniferJJacobs) August 3, 2022
White House Energy Advisor Amos Hochstein has said that the US will be monitoring the oil market to assess if the production hike is adequate.
In response to OPEC+ @amoshochstein tells me: "We saw that OPEC increased their supply in July and August, quite significantly… At the end of the day, we're not looking at numbers of barrels, we're looking at: Are oil prices coming down from their highs?"

— annmarie hordern (@annmarie) August 3, 2022