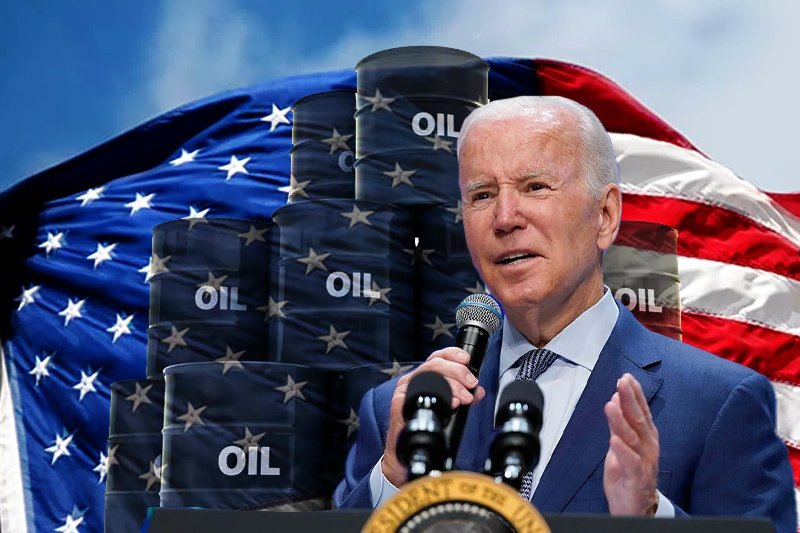 in response to opec oil output cut biden announces release of 15m barrels of oil reserve
In response to OPEC+ oil output cut, Biden announces release of 15m barrels of oil reserve
President Joe Biden is announcing the release of 15 million barrels of oil from the strategic reserve of United States. The move by Biden administration comes in response to recent decision by the OPEC+ nations to cut down the oil production. President Biden has also said that more oil release is possible during the winter this year.
The experts view this move by the Biden administration as a desperate attempt to pull all strings ahead of the midterm elections.
President Biden will be delivering remarks on Wednesday as he announces the tapping of US oil reserves, at last, a highly strategic move – both regionally and geopolitically. With this release, President Biden's authorization of release of 180 million barrels has been completed. The release has dropped down United States' strategic reserve of oil to its lowest level since 1984, in what has been called by the administration a "bridge" until domestic production can be ramped up. The US reserve now contains approximately 400 million barrels of oil.
Keep Reading
In his address on Wednesday, President Joe Biden is also expected to announce that the U.S. government will move to restock country's strategic reserve when oil prices are at or lower than $67 to $72 a barrel, an offer hopes to increase domestic production by guaranteeing there is a baseline level of demand. Yet the president is also expected to renew his criticism of the profits reaped by oil companies — repeating a bet made this summer that public condemnation would matter more to these companies than shareholders' focus on returns, according to The Associated Press.
Biden administration is still at receiving end of political attack and criticism because of rising gas prices. According to the AAA reports, the gas is averaging at $3.87 a gallon – though a drop from past week but still on the higher end from past one month. Due to climate crisis triggered by carbon emissions through burning of fossil fuels, Biden has tried to move away from it due to the zero emissions commitment by 2050.