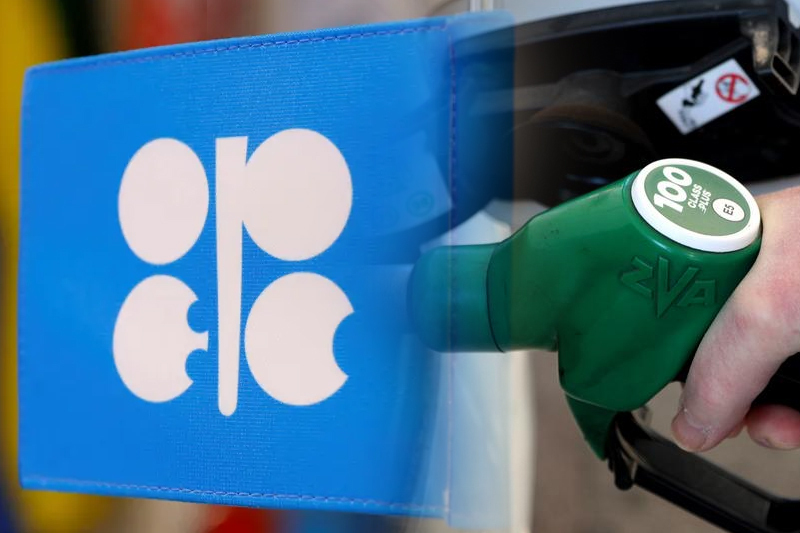 opec decision to reduce daily output by 100000 bpd triggers oil price jump
OPEC+ decision to reduce daily output by 100,000 bpd triggers oil price jump
Oil prices recorded a rise of more than 3 per cent on Monday after OPEC+ (Organization of Petroleum Exporting Countries and its allies) agreed to reduce daily oil production by 10,000 barrels per day (bpd) in order to revive the dropping oil prices. At a meeting on Monday September 5, the OPEC+ group that includes OPEC nations and Russia, agreed to reduce oil output by 100,000 barrels per day, with a joint statement that "the production level was only intended for the month of September 2022."
Just a month ago, the OPEC+ group had agreed to increase daily oil output in September by the same small amount, 100,000 bpd, which is equivalent to about 0.1 per cent of the global oil demand. The agreement came after intense pressure from the United States and other major oil consumers to increase the oil output in order to bring down the oil prices and rising inflation as a result of Russian invasion in Ukraine. OPEC+ said in a statement that it had agreed to "revert to the production level of August 2022 … noting that the upward adjustment of 0.1 [million barrels per day] to the production level was intended only for the month of September 2022."
Keep Reading
Brent crude futures, the benchmark, for November delivery recorded a rise of $3.43 to $96.45 a barrel, a 3.7 per cent gain, by 9:14 a.m. EDT (1314 GMT). US West Texas Intermediate crude was up $2.94, or 3.4 per cent, hitting the mark of $89.87 after a 0.3 per cent gain in the previous session.
Saudi Press Agency quoted a statement by OPEC+ after the critical meeting, "The Meeting noted that higher volatility and increased uncertainties require continuous assessment of market conditions and readiness to make immediate adjustment to production in different forms, if needed, and that OPEC+ has the commitment, the flexibility, and the means within the existing mechanisms of the Declaration of Cooperation to deal with these challenges and provide guidance to the market."
Next meeting of OPEC+ is scheduled for October 5, with the chairman of OPEC+ saying "it would consider calling for an OPEC and non-OPEC ministerial meeting anytime to address market developments, if necessary".