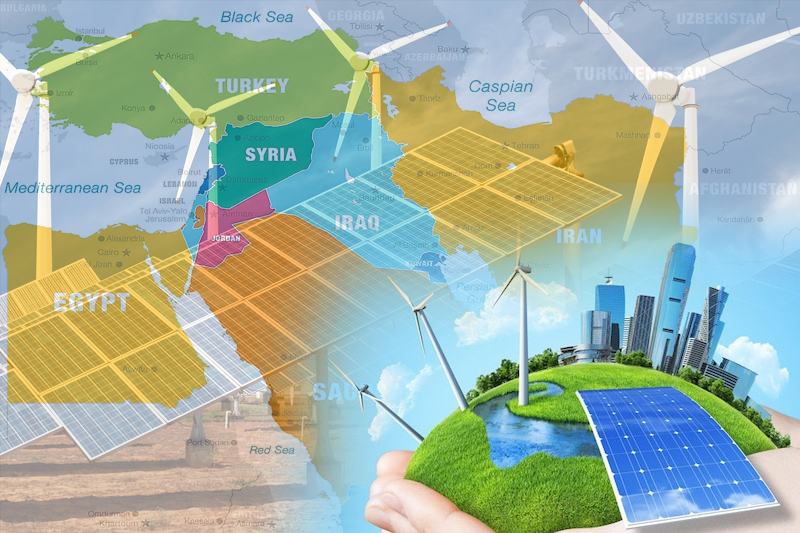 UAE can lead "smart energy transitions" in Middle East and beyond
UAE can lead "smart energy transitions" in Middle East and beyond
Climate change is a global crisis, and to tackle it a global effort is required. As the countries across world are working relentlessly to adopt measures in an effort to achieve global climate goals, the region most ignored that can actually make the most drastic changes towards attaining the goals and move towards smart energy transitions, remains ignored. The Middle East region has all the capacities and resources to lead global energy transition, yet remains untapped and ignored.
The United States has recently passed a comprehensive bill to fight the climate change, called Inflation Reduction Act. But despite funding $370 billion for climate change, this act will do bare minimum to attain the goals for even US alone.
The world has over subscribed to the renewable energy and long ignored the smart plan to transition towards smart energy options. But blaming this on Russian war in Ukraine or Covid pandemic is not fair – these events have only accelerated the process of climate changes globally, that were already underway. The fact that climate change can only be achieved through a holistic and global approach must now be accepted, and bringing in Middle East will be the smartest decision.
Related Posts
Admiral Michael Hewitt, the co-founder and CEO of IP3 (International Peace, Strength, and Prosperity), an international energy and security company that aims to bring safe and secure nuclear power to the world's most important markets, and Former Deputy Director of Global Operations, Operations Directorate, Pentagon says, "The technical competencies, financing, infrastructure, governance, innovation, and vision of the Middle East in leading their own climate change strategies can also work for the rest of the world. The Gulf Cooperation Council (GCC) nations, led by the Kingdom of Saudi Arabia and the UAE, along with Egypt and Jordan, can do more than complement US efforts – they can ensure success."
The UAE, as Admiral Hewitt noted, is taking a leading role by diversifying the energy infrastructure in country while focusing towards a "cleaner, robust mix of production, consumption and exporting abundant, baseload and clean energy". He added that UAE and Kingdom of Saudi Arabia are successful examples of handling climate change and must lead the global climate change conversation, along with other GCC nations.
UAE is working in a streamline fashion to diversify fossil fuel and use more renewable energy and hydrogen production, while having a very robust nuclear power program, all as part of country's clean energy strategy. The country has successfully transitioned its energy mix, and it is projected that by 2050 more than 50 per cent of its energy will be clean. "The UAE has created a repeatable, bankable and exportable model that should be applauded," the Admiral noted.