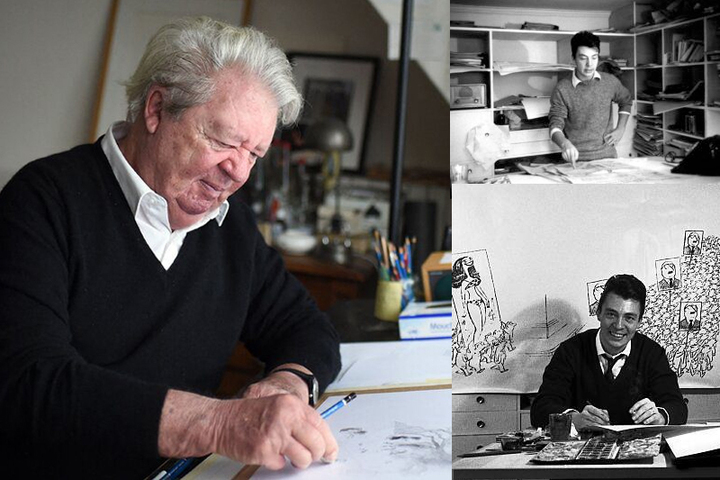 cartoonist sempe famous for new yorker covers dies at 89 720
'New Yorker' cover cartoonist Sempe dies at 89
Jean-Jacques Sempe, a French cartoonist who garnered international renown with a series of more than 100 drawings for the covers of The New Yorker magazine, has passed away at the age of 89. His work earned him the accolades of people all over the world.
His cartoons frequently depicted diminutive characters placed in expansive urban settings. These cartoons were made with very fine lines and offered a subtle sociological reflection on contemporary living.
We shall never be able to forget Sempe because of his sensitive sarcasm, his nuanced intelligence, and his jazz. "His perspective on the world and his pencil will be severely missed," French President Emmanuel Macron wrote on Twitter. "We shall miss him terribly."
Sempe, one of the most well-known painters in France, was known for his intricately detailed depictions of everyday life, which were frequently rendered in pastel tones and from an aerial or distant viewpoint.
Sempe was born on August 17, 1932 in a hamlet close to Bordeaux. He did not graduate from high school, drifted from job to job, and temporarily enlisted in the army before going to Paris in the 1950s and beginning to make a livelihood with his drawings.
Related Posts
In the late 1950s, he collaborated with the writer of the Asterix series, Rene Goscinny, to create a series of children's novels called Le Petit Nicolas. These stories were about a schoolboy.
In the late 1970s, he began drawing covers for The New Yorker, depicting city life from the perspective of an outsider looking among. His characters are frequently misplaced in large crowds or set against expansive vistas. This led to his breakthrough on the world stage.
The vast majority of his drawings contained either very little or no dialogue; yet, brief captions frequently alluded in a cryptic manner to the figures' concerns or aspirations.
Plantu, a cartoonist for Le Monde, was interviewed on France Inter radio and claimed that Sempe's drawings have a great deal of "quiet emotion."
Children, trees, animals, musicians, and the way of life in Paris and New York were some of Sempe's favorite themes to draw. His cartoons only occasionally included witty commentary on the way of life in the big city through the use of words.
On the cover of the November 2015 issue of The New Yorker magazine is a photograph of an apparently wealthy older couple taking an autumn walk on a New York City sidewalk while two uniformed doorman shovel dead leaves in front of them to give the impression that they are walking in the woods.
One of Sempe's favorite topics to photograph was individuals riding bicycles.
"Having a group of friends with whom I could regularly go out on bike rides in the countryside on Sunday mornings has always been one of my goals," she said. In the course of actual events, this never took place. "I kept trying to plan it, but everyone was always too busy to slow down for it," he said in an interview with The New Yorker in 2019 about his experience trying to organize the event.