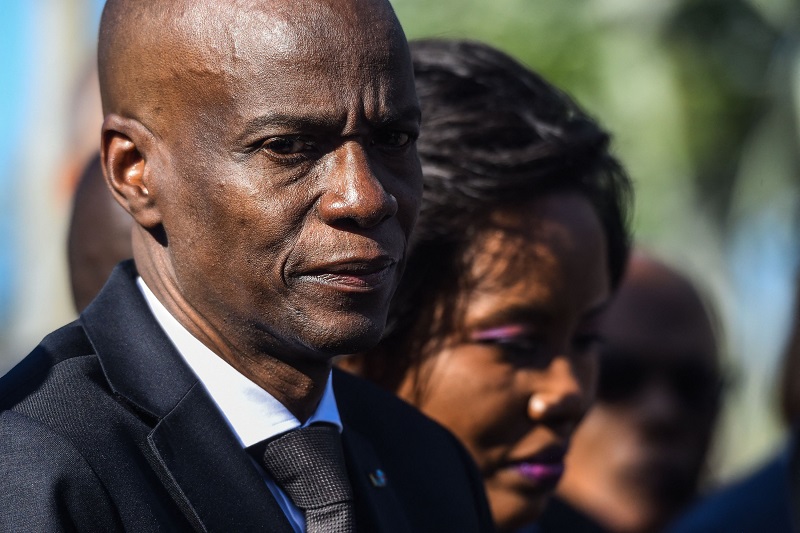 haitis pm condemns gangs in televised address says not running out of fuel
Haiti's PM condemns gangs in Televised address, Says not running out of fuel
Last updated on October 31st, 2021 at 08:43 am
Haiti -Prime Minister Ariel Henry, in a televised address on Friday, condemned gangs and kidnappings – reassuring Haitians that their country was not running out of fuel.
This reassurance comes despite severe fuel shortages that are frustrating millions and have sparked recent strikes.
On the other hand, one of Haiti's most notorious gangsters has demanded Ariel Henry's resignation – as gas stations throughout the country are empty and gangs have blocked entry to ports having fuel stores.
Haiti's usually busy streets were quiet on Friday as days-long fuel shortages have left the citizens with limited transport options and prompted some businesses to close.
The Prime Minister's address holds significance in view of the Oct. 16 kidnapping of 17 people of a US-based missionary group. It recently came to light that one Canadian and 16 Americans were abducted amid a surge in gang-related kidnappings that the law enforcement agencies are struggling to control.
Related Posts
It's the first time that Henry has acknowledged issues of such nature in a public address.
"If these groups do not stop with their wrongdoings, the law will apply to them," said Henry in his message. "The only option for them and all their sponsors is imprisonment or death if they do not change their professions."
It merits mentioning that Henry became prime minister only three months go, after the assassination of President Jovenel Moise. Just a few weeks after the President's death, a 7.2 magnitude earthquake struck the country, destroying the South of Haiti.
Washington has sent forth a specialist task force from its State Department and the FBI to oust the dangerously welling tensions, helping the Haitian Authorities to try and negotiate the release of the missionaries. It could be said that the situation of the country is balanced on a veritable knife edge.