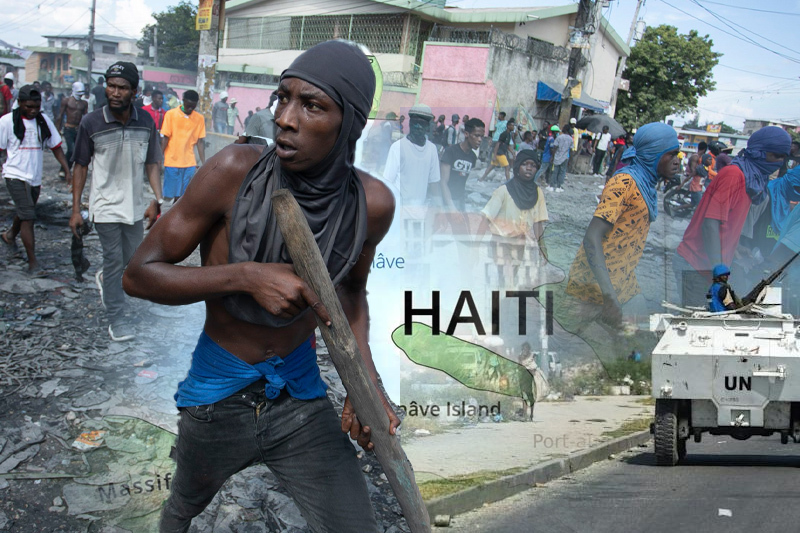 haiti government asks for international military support to curb chaos
Haiti government asks for international military support to curb chaos
According to a statement from Jean-Junior Joseph, advisor to Haiti's Prime Minister, the government of Haiti has asked for international military support in order to curb the chaos that has left the country grappling with impacted health, security and energy services. It is however, not clear which countries have been contacted by Haitian government for support.
"After serious reflections, facing a dire humanitarian crisis in Haiti, where hospitals are not having enough energy to function, cholera is back inside the shanties, it was decided in the Council of Ministers last night, October 7th to request military assistance from the international community to deal with such unbelievable humanitarian crisis," reads the statement that was sent on Thursday to CNN. The request came after Haitian Prime Minister Ariel Henry requested for international military help during a televised speech on Wednesday night.
"I am calling the international community to help us, to support us in every necessary way to avoid the situation worsening. We need to be able to distribute water, and medicine as cholera is making a comeback," said Prime Minister Henry. "We need to reopen businesses and clear the roads for doctors and nurses to be able to do work. We asking for their help to be able to distribute the fuel and for school to reopen," he added.
Keep Reading
The United Nations has said of not having received any official request for help from Haitian government. "That being said, we remain extremely concerned about the security situation in Haiti, the impact its having on the Haitian people, on our ability to do our work, especially in the humanitarian sphere," said UN spokesperson, Stephane Dujarric.
Haiti has come to a standstill after coalition of gangs last month blocked Varreux fuel terminal. The extreme crisis of fuel has crippled the country's transportation system, forcing the shutting down of businesses and hospitals. It has also led to a shortage of bottled water, just as the country confirmed a new outbreak of cholera, the spread of which is controlled through hygiene and clean water, The Guardian notes. Cholera infection has already claimed lives of eight people and 68 new cases of cholera have been identified in the first week of October, according to the medical humanitarian group, Médecins Sans Frontières (MSF).