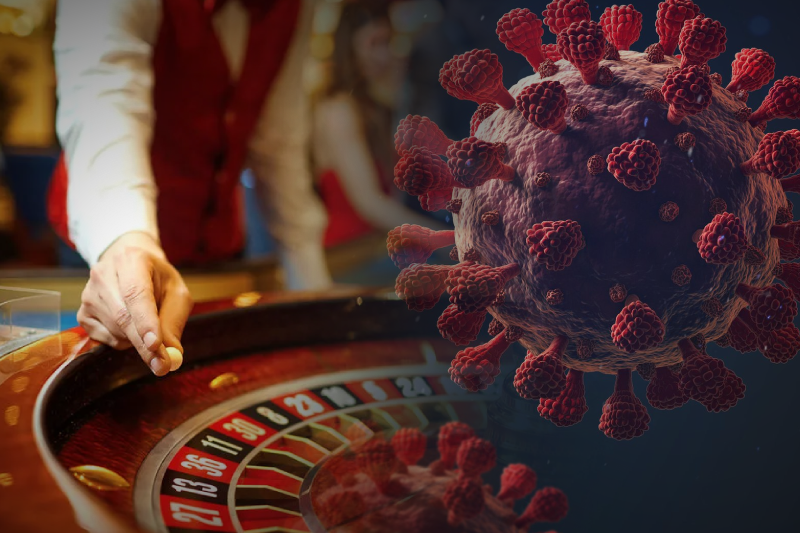 spiking covid 19 cases force macau to shut down all casinos
Spiking Covid-19 cases force Macau to shut down all casinos
For the first time in more than two years of the pandemic has Macau been forced to shut down all its casinos. The move comes as authorities in the mainland China's city are struggling to contain the worst, and further worsening, coronavirus outbreak in the city known to be the world's biggest gambling hub.
Casinos and businesses in Macau shut down for a week
The over 30 casinos in Macau, as well as non-essential businesses have been shut down for a week starting Monday with people being 'ordered' to stay at homes. The government has added that the police will be monitoring the situation and assuring the rules are being followed. Stringent punishments would be ordered for those who do not comply to the rules, government added.
Casinos owned by Sands China, Wynn Macau, SJM Holdings, Galaxy Entertainment, Melco Resorts and MGM Resorts have been effectively closed for the past few weeks, with no gamblers and minimal staffing.
Hospitals, pharmacies, supermarkets and fresh food markets are few of the essential services that will remain operational during this period.
High risk zones under lockdown
More than 30 zones in the Macau city, deemed high risk, have now been put under lockdown. This means that no one is allowed to enter or exit the city for at least five days. Though the complete city is not under lockdown, the strict measures mean that it has been effectively closed.
"Macau has recorded about 1,500 Covid-19 infections since mid-June. Around 19,000 people are in mandatory quarantine," according to government figures.
It was in February 2020, when Macau casinos were closed down for 15 days.
"Even if the outbreak in Macau gets under control, it will likely be another few weeks before Macau-Zhuhai can remove quarantine requirements," said Terry Ng, an analyst at Daiwa Capital Markets in Hong Kong.
Though 90 per cent of Macau residents have been vaccinated against Coronavirus, it is the first time that city is struggling due to highly infective Omicron subvariant of the virus.