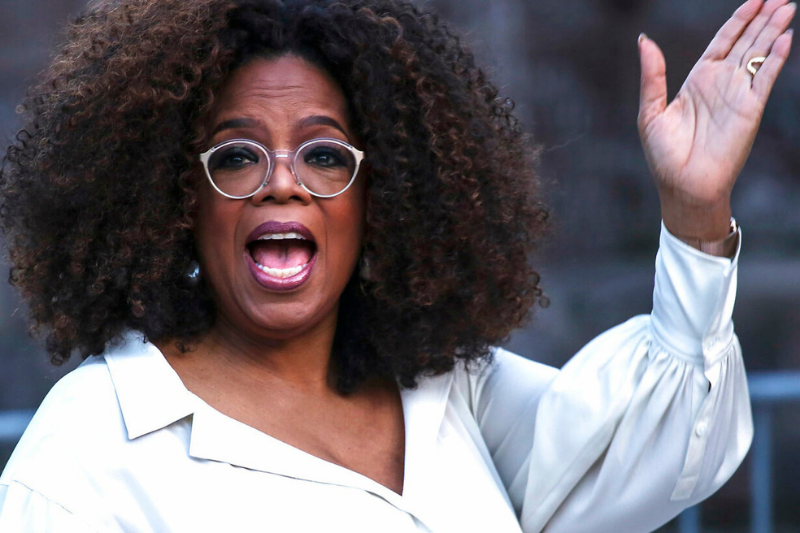 Oprah's father Vernon Winfrey passes away at age 89
Oprah's father Vernon Winfrey passes away at age 89
Oprah has revealed in a statement on her Instagram account that her father passed away on Friday in Nashville, Tennessee.
"Yesterday, with family surrounding his bedside, I had the sacred honor of witnessing the man responsible for my life take his last breath," Oprah wrote.
"We could feel peace enter the room at his passing," she added.
The specifics of the funeral arrangements were not immediately made public.
Oprah took her father by surprise earlier this week by hosting a surprise barbecue for him in Nashville on the Fourth of July. The celebration was dubbed "Vernon Winfrey Appreciation Day," and it featured a barber chair in recognition of Vernon Winfrey's lengthy career as a barber and his near half-century long career as the proprietor of his own shop in Nashville.
Vernon was a member of the Metro City Council for the city of Nashville for a total of sixteen years and also served as a trustee for Tennessee State University.
Oprah spent her early youth in the village of Kosciusko, Mississippi, which was her father's homeland. She also spent time in Milwaukee, Wisconsin, with her mother, Vernita Lee, who passed away in 2018. However, she did spend time with her father in Nashville when she was a young child (between the ages of 7 and 9) as well as when she was a teenager.
Related Posts
In 1986, Oprah shared her thoughts with the Washington Post, "If I hadn't been sent to my father (when I was 14), I would have gone in another direction,"
"I could have made a good criminal. I would have used these same instincts differently," Oprah Winfrey said in her statement.
​​"I offer my deepest condolences to the family of Vernon Winfrey. Vernon served on Metro Council for 16 years and dedicated his life to entrepreneurship, barbering, and mentoring young men in the community. An Army veteran and deacon, he leaves behind a legacy of service." Mayor John Cooper of Nashville made the statement on Twitter.
Vernita Lee, Oprah's mother, passed away in 2018 at the age of 83. The young Lee, raised in Mississippi, gave birth to Winfrey when she was just a teenager. Lee and Vernon never had a relationship of any sort.