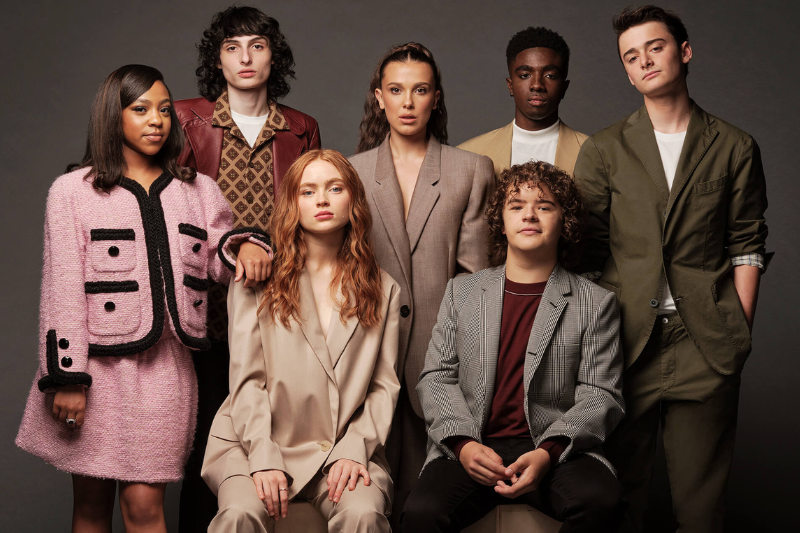 Volume 2 of "Stranger Things" Season 4 comes out today
Volume 2 of "Stranger Things" Season 4 comes out today
Netflix is releasing the second volume of Season 4 of Stranger Things today. After the cliffhanger of the Volume 2 teaser, fans around the world were glued to their screens, desperately searching for hints as to what to anticipate. Rumors, guesses, and fan theories have been circulating ever since. The Volume 2 release that will happen today will put an end to all fan theories.
The Duffer Brothers are the creators of the Netflix original series Stranger Things, a science fiction horror drama set in the 1980s in the United States. The brothers are joined by Shawn Levy and Dan Cohen as executive producers. There will be two more seasons of the show, which premiered on Netflix in October 2017 and July 2019, respectively. Netflix split the fourth into two parts and made it available to everyone around the world. Seven episodes were released on May 27, and two episodes will be released on July 1 in a two-part series. In February 2022, the series was renewed for its fifth and final season.
Related Posts
On June 9, Netflix released a teaser trailer for the second volume of the series, which featured glimpses of what's to come. Vecna's taunts at Eleven can be heard over the montage: "Eleven, you've freed me," he says triumphantly. "You can't stop this now." There are speculations that in the upcoming episodes, there will be a major showdown.
There are mysterious things happening in Hawkins. Vecna, on the other hand, appears to be even more strong than ever. As for Eleven, she will return from the lab after gaining back her power to save her friends from Vecna, and fans can't wait to see how she does this time around.
There will be two episodes in Volume 2, but they won't be in the usual format. For the second volume, the episodes are expected to be around 85 minutes long, and the final episode will be approximately two and a half hours long.
Many viewers are bracing themselves for the tragic death of a few of their favorite characters. Even before the first episode aired, they had all started petitions and social media campaigns to save their characters' lives. Those who have prayed and speculated will finally have their prayers answered when Volume 2 comes out.