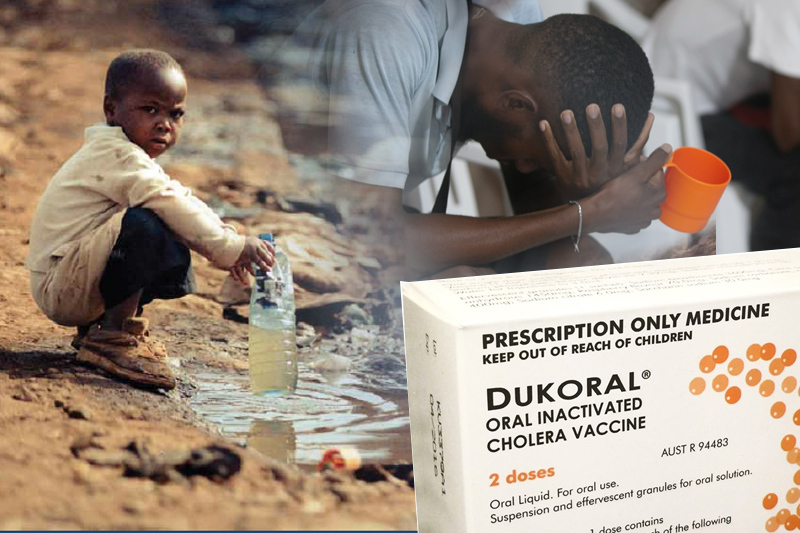 cholera vaccine shortage forces who to ration and change to one vaccine regime
Cholera vaccine shortage forces WHO to ration and change to one vaccine regime
A "dire shortage" of cholera vaccines as the global cases of disease rise in an unprecedented manner has forced the global health body to change the traditional two vaccine regime to one vaccine regime for people in outbreak hotspots, said the World Health Organization. The "exceptional decision to reduce the number of doses from two to one would allow for the vaccines to be eked out until the end of the year, and given to more people in more countries", the WHO said today.
"The one-dose strategy has proven effective in previous #cholera outbreaks, although evidence on how long protection lasts is limited"-@DrTedros https://t.co/iLi75UjLpc

— World Health Organization (WHO) (@WHO) October 19, 2022
Since this year January, 29 countries have reported a surge in cholera cases. Haiti, Malawi and Syria are facing the mounting caseload in an unprecedented manner. In the last five years, fewer than 20 countries on an average had reported outbreaks. "The global trend is moving towards more numerous, more widespread and more severe outbreaks, due to floods, droughts, conflict, population movements and other factors that limit access to clean water and raise the risk of cholera outbreaks", said the UN health agency.
Keep Reading
WHO has noted that though the ideal regime for cholera vaccine is two vaccines, the one vaccine regime has proven to be quite effective in responding to control an outbreak. However, the exact duration of protection of the one vaccine regime is unknown and the protection in children appears to be lower. "The benefit of supplying one dose still outweighs no doses: although the temporary interruption of the two-dose strategy will lead to a reduction and shortening of immunity, this decision will allow more people to be vaccinated and provide them protection in the near term, should the global cholera situation continue deteriorating", WHO said.
Currently, the global availability and supply of cholera vaccines is extremely limited and has to be coordinated by the ICG, that is responsible for managing the global stockpile. The International Coordinating Group (ICG), is made up of members from the World Health Organization (WHO), UN Children's Fund UNICEF, Médecins Sans Frontières, and the International Federation of Red Cross and Red Crescent Societies. Of the total 36 million doses forecast to be produced in 2022, 24 million have already been shipped for preventive (17%) and reactive (83%) campaigns, and an additional eight million doses were approved by the ICG for the second round for emergency vaccination in four countries, illustrating the dire shortage of the vaccine, the UN News has reported. WHO has stressed that the only long term solution to this problem is to increase global production of cholera vaccine.