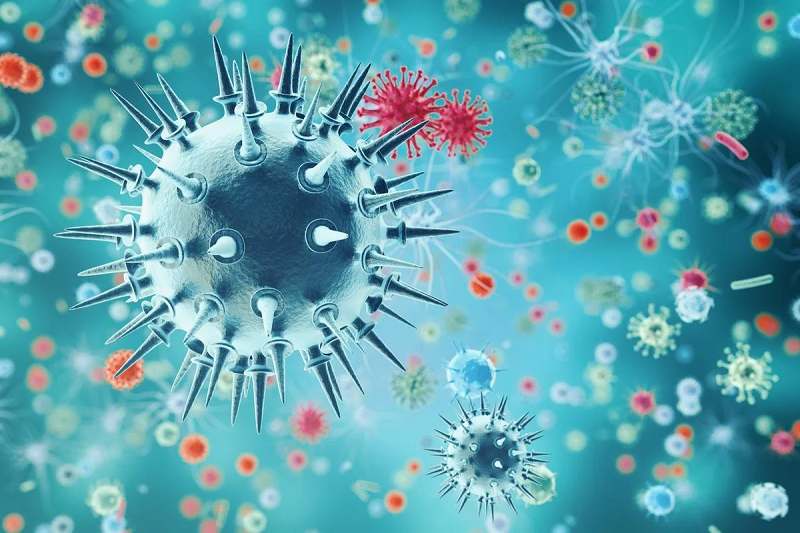 who non communicable diseases are top killers globally
WHO: Non communicable diseases are "top killers" globally
"From heart disease to cancer and diabetes, noncommunicable diseases (NCDs) now outnumber infectious diseases as the top killers globally," WHO has said in a new report that was released on Wednesday, adding that one person under 70 is dying every two seconds from an NCD. The report and new data portal were launched amid 77th session of the UN General Assembly in New York, during an event co-organized by the WHO and Bloomberg Philanthropies.
⏱️ Every two seconds, one person under the age of 70 dies of a noncommunicable diseases – such as heart disease, cancer, diabetes & respiratory diseases.

Almost 9 in 10 of those deaths are taking place in low- & middle-income countries https://t.co/ugo4tKxcpg#BeatNCDs #UNGA pic.twitter.com/izQWdUdkZP

— World Health Organization (WHO) (@WHO) September 21, 2022
"NCDs constitute one of the greatest health and development challenges of this century," according to WHO. The most prominent NCDs include cardiovascular diseases like stroke and heart diseases, diabetes, cancer, respiratory diseases and also mental illnesses. "Together they account for nearly three-quarters of deaths in the world, taking 41 million lives every year," noted the report titled, Invisible numbers: The true extent of noncommunicable diseases and what to do about them.
Keep Reading
The report highlights that just a few countries are currently on track to meet "global development targets to reduce premature deaths from NCDs by a third by 2030". This underlines how the world as a whole is failing to take control of NCDs which claim about 41 million deaths each year, or 74 per cent of all deaths globally. "The data paint a clear picture. The problem is that the world isn't looking at it," said the report, that is due to be presented at the UN for the first heads of state group, focused on the prevention of NCDs, chaired by Nana Akufo-Addo, the president of Ghana.
"Even though people instinctively understand why NCDs matter to individuals and families … this understanding of the individual health consequences has not translated into adequate action, either nationally or globally", the report said. "This inaction is partly due to a failure to understand the scale of the toll that NCDs take on health, on equity and on economies."
"NCDs undermine social development and are a handbrake on global development," said Bente Mikkelsen, director of NCDs at WHO. "World leaders recognised the critical importance of NCDs in the sustainable development goals, aiming to reduce premature death from NCDs by one-third by 2030. But currently, just 14 of 194 countries globally are on track to achieve this goal."