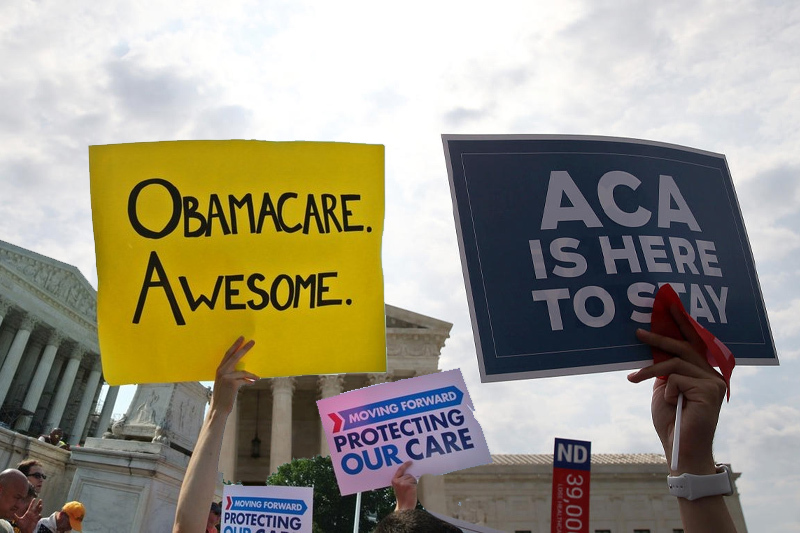 obamacare repeal a goal that republicans now abandon
Obamacare repeal: a goal that Republicans now abandon
Repealing the Affordable Care Act, the legacy of former US President Barack Obama, that has long been on the agenda of Republicans is now fading away. The GOP has now decided to crusade away from the repealing of Obamacare, making the 2022 election the first time in over a decade when they haven't fought to save or abandon the signature achievement of the former US president, a Democrat. This means that the Affordable Care Act law that extends health care coverage to millions of people in America, is now safer than ever and might continue to provide health care benefits to scores of people after having survived numerous threats by Congress and even the courts.
With just about over a month left before the next election, Republicans in Capitol Hill and the 2022 campaign trail aren't Obamacare an agenda of their campaign. Not a single nominee of the Republican Senate who is running in eight key battleground US states has called for repeal of the Affordable Care Act or ACA on their campaign websites, as mentioned in a review by NBC News. "The candidates scarcely mention the 2010 law or health insurance policy in general. And in interviews on Capitol Hill, key GOP lawmakers said the desire for repeal has faded", NBC News noted.
Keep Reading
Sharing opinion about the ACA, Senator John Cornyn, Republican Texas, a close ally of Senate Minority Leader Mitch McConnell, Republican Kentucky and a former chair of the GOP's campaign arm, said, "I think it's probably here to stay."
"I'm opposed to repealing the Affordable Care Act," said Joe O'Dea, the Republican candidate facing Democratic Sen. Michael Bennet in blue-leaning Colorado. "There were real problems with Obamacare the way it was originally enacted, but a lot of those problems have been addressed by Congress and the courts, and the ACA's protection for individuals with pre-existing conditions was one of the most important reforms passed in a generation."
Republican Senator of Florida, Rick Scott, who is otherwise aggressive in governing agenda, is clearly avoiding ACA in the campaign agenda. On being asked whether he wants to repeal of ACA, the 2010 law, Scott said, "I don't think about any one bill out there." He added that Republicans should "do a variety of things about health care, like reining in Medicare spending".