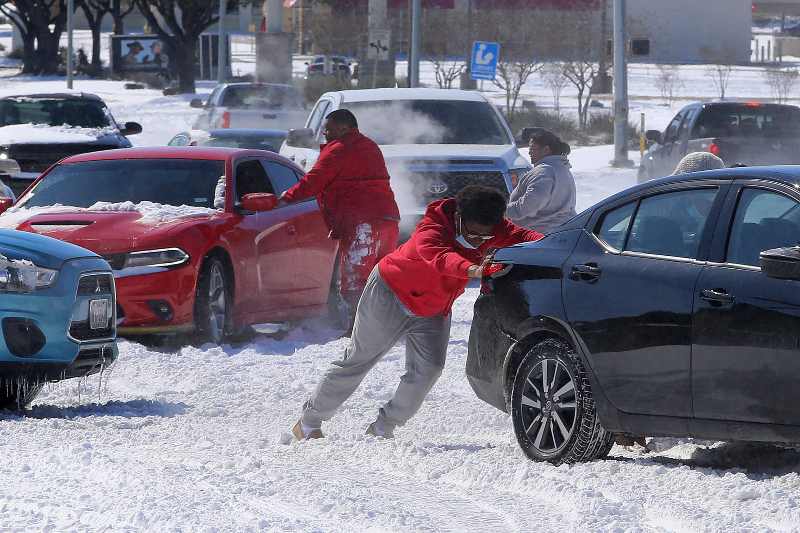 Winter hit Texas
Winter hit Texas, gets a visit from President Biden as state Senator Ted Cruz enjoys in Florida sun
President Joe Biden and his wife, First Lady Jill Biden, made their visit to distraught and winter disaster-hit the state of Texas on Friday, February 26. The political divide and irony in the United States became even more evident as Ted Cruz, state's Republican Senator was basking in Florida's warm sun and joked about his recent trip to Mexico. 
On Friday, Biden's visit to Houston was his first empathetic trip to a tragedy struck region, the centerpiece of his presidential campaign. Severe winter weather that hit Texas led to severe power outages, water pipes burst and halted lives, leading to the death of 40 people across the state that is not used to such extreme weather. At this time of crisis, Senator Ted Cruz went for a family trip to Cancun, Mexico that caused country-wide ridicule and criticism, for a fact that he should have been with Texans who had voted for him. Cruz had to cut short the trip and returned a day after, making excuses, but the damage had been done. 
President Biden showcased his biggest quality of empathy and care as he made his first stop at emergency operations centre where he received situation briefing from Bob Fenton, Federal Emergency Management Agency (FEMA) acting administrator, along with state and local emergency officials.
President Biden thanked all the workers for carrying out "God's work" at the time of crisis. President was joined by First Lady Jill Biden at their next stop food bank. 
Speaking at FEMA's vaccination center, President said, "We're not here today as Democrats or Republicans. We're here today as Americans … When a crisis hits our states, like the one that hit Texas … it's our fellow Americans who are hurting and it's our job to help everyone in need. Look out for one another. Leave nobody behind."
While Biden was accompanied by Texas Governor Greg Abbott and Senator John Cornyn, both of who are Republicans, another Republican Senator from Texas Ted Cruz was missing. Cruz was very conveniently enjoying in warm Orlando, Florida, busy gathering applauds from the biggest conservative meeting where former President Donald Trump will speak on Sunday. 
Related Posts
Meanwhile, Texas is still grappling to come back on track after a disastrous winter weather spell. President Biden has yet again shown what a dedicated leader acts like.