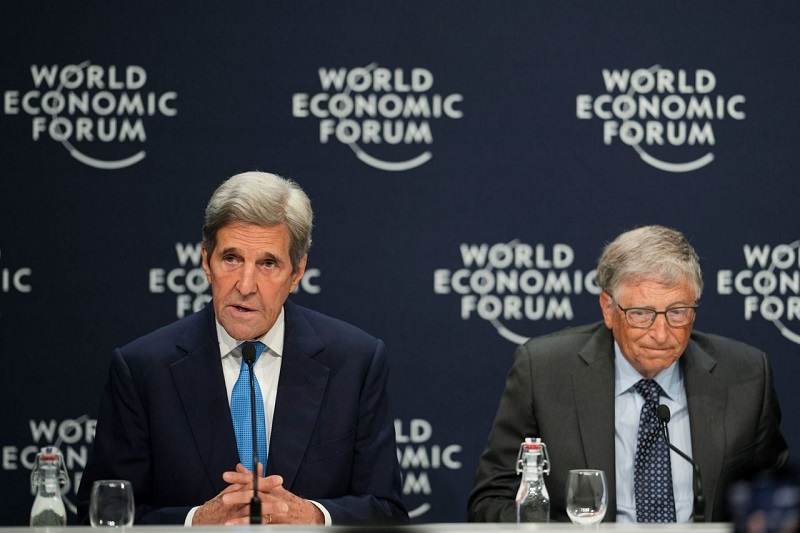 davos 2022 pfizer pledges all its drugs not for profit to 45 low income nations
Davos 2022: Pfizer pledges all its drugs 'not-for-profit' to 45 low income nations
Taking the lead towards vaccine and medicine equity, pharma giant Pfizer has launched "Accord for a Healthier World" at Davos 2022, the World Economic Forum's annual meeting. Pfizer has announced that it will be supplying all its current as well as future 'patent-protected' vaccines and drugs to 45 lower income countries on a not-for-profit basis. The company is also talking to other pharma giants to follow the suit.
Also Read: What to expect from Davos 2022: World Economic Forum's most critical meet in five decades
The pledge
The pledge by New York based pharma company underlines that it will provide all its pharma products – including vaccines, drugs – that are available in Europe and United States to 27 low income nations such as Ethiopia and Afghanistan thereby reaching 1.2 billion people, and also 18 lower middle income nations including Ghana.
Attempt to rectify prior error
The pledge by Pfizer seems like an effort to rectify its major error during pandemic – the company was accused of "pandemic profiteering" as it generated huge profits by selling the Covid-19 drugs and vaccines to high income countries. This also jeopardized vaccine equity model, negatively impacting the lower income countries that suffered under infections surge with extremely low vaccinations.
Pfizer is said to have made about $15 billion just in period of three months through sale of Covid-19 vaccine it had developed in collaboration with Germany's BioNTech.
"We are living in a time where science is increasingly demonstrating the ability to take on the world's most devastating diseases," Albert Bourla, Pfizer's chief executive, said. "Unfortunately, there exists a tremendous health equity gap in our world that determines which of us can use these innovations and which of us cannot."
Also Read: Top 5 Happiest Countries In The World In 2022 (Latest UN Report)
Addressing the WEF meeting in Davos, he said, "I'm certain that the other pharmaceutical companies will follow. I've spoken to several of the CEOs and they want to be part of it. So, medicines will be available I hope but it's not going to be enough. We need to also work on the ground for diagnosis, treatments, and for that we need the help of WHO, Doctors without Borders and many other organisations."
Paul Kagame, the president of Rwanda, said, "Rapid and affordable access to the most advanced medicines and vaccines is the cornerstone of global health equity. Pfizer's commitment under the accord sets a new standard which we hope to see emulated by others."
Here's to hoping that with this landmark decision and other pharma companies joining the suit, vaccine equity will no longer be a far fetched model.