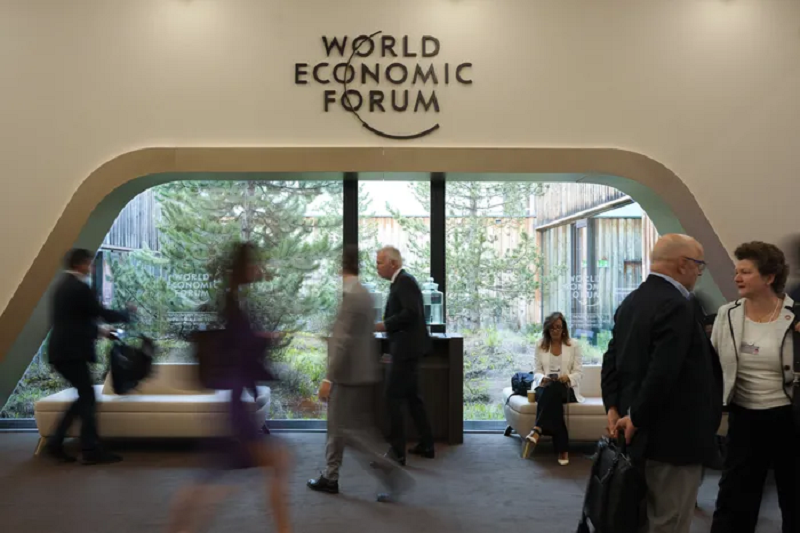 what to expect from davos 2022 world economic forums most critical meet in five decades
What to expect from Davos 2022: World Economic Forum's most critical meet in five decades
This year's World Economic Forum's annual meeting in Davos is a changed scene. Being held in the springtime instead of January amidst snowy backdrop after being postponed due to Covid-19, is just one of the things that makes this year's meeting stand apart. The crucial time of Davos 2022 makes this meeting all the more important – the global issues that present plethora of challenges to the world is of unprecedented levels.
"Davos will be different, but not mainly because of the lack of snow but because of lack of global co-operation to solve these most pressing challenges," Borge Brende, President of the WEF, said in a pre-event briefing. "Global challenges need global solutions, and we're not seeing these global solutions and that's where we have to push at Davos."
Russia's war on Ukraine
The ongoing invasion in Ukraine by Russia has changed a lot for Davos 2022. For instance, the organisers of event have chosen not to invite Russian companies or representatives. "Mr Putin started the war and he can end it," Brende said. "By again accepting what he has accepted in the past: the territorial integrity of Ukraine."
The Russia House that had been base for years for the Russian delegation to WEF's annual meeting has now been taken over by Ukrainian foundation and labelled "Russian War Crimes House".
Where Russia house used to be in Davos #WEF22 pic.twitter.com/BwnjiU5ZEd

— Sasha Vakulina (@sashavakulina) May 21, 2022
Aggravated Climate Crisis
This is going to be the top agenda at WEF's meeting in Davos, just like past years. The climate crisis is continuously aggravating with no signs of any improvement. Environmental NGOs and green activists have always been a big part of WEF meets.
Few days before the WEF meet in 2022, climate activists had carried out an anti-WEF protest on streets of Zurich.
Covid-19 pandemic
Though Covid-19 pandemic has taken a back seat with mass vaccinations having brought the situation under control, mainly in Europe, but the pandemic is still here and a prime critical situation globally.
With this year's WEF going back to in-person model, the talks will take a more humanitarian angle and include pressing issues like vaccine equity, world's preparedness for future pandemics and public health crises, and the impact of Ukraine war.