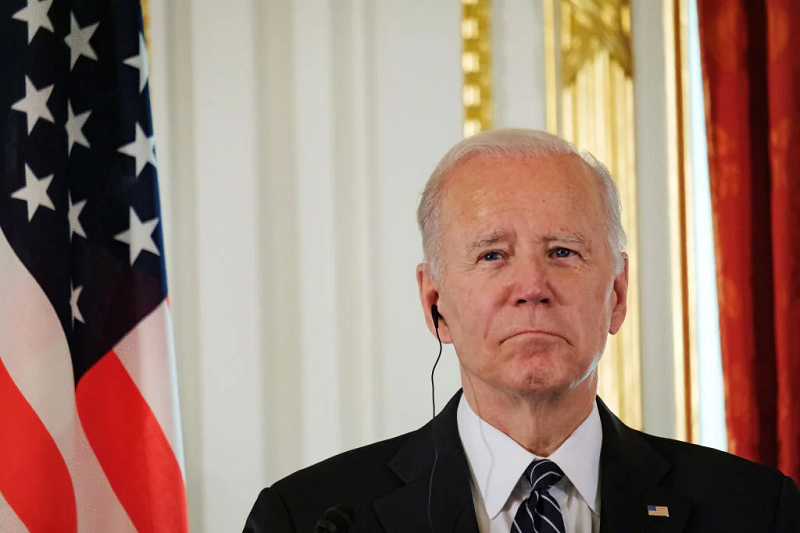 biden vows to protect taiwan if attacked by china
Biden vows to protect Taiwan if attacked by China
US President Joe Biden warned Tuesday that China was "flirting with danger" over Taiwan. He vowed to intervene to protect the island if it was attacked.
Speaking in Japan, Biden appeared to go against longstanding US policy in the region. On the other hand, the White House insisted there had been no departure.
Biden drew a parallel between Russia's invasion of Ukraine and Taiwan, prompting an angry rebuke from Beijing.
It is pertinent to state that Biden is on his first tour of Asia as US president.
Biden prefaced his remarks by saying US policy toward Taiwan "has not changed."
His comments in Tokyo are the second time in recent days he has unequivocally stated that Washington would defend Taiwan if China attacked.
The US was previously vague on its actions in such a situation.
Beijing regards Taiwan as a breakaway province that must be reunified with the mainland.
Wang Wenbin, China's foreign ministry spokesman, insisted: "Taiwan is an inalienable part of China's territory. There's no room for compromise or concession. The Taiwan question and the Ukraine issue are fundamentally different. To compare those two is absurd. We once again urge the US to abide by the One China principle."
The US has no official ties with Taiwan but sells arms to it under its Taiwan Relations Act, which states that Washington must provide the island with the means to defend itself.
The US, at the same time, maintains formal ties with China and diplomatically acknowledges China's position that there is one Chinese government.
Biden was answering questions in Japan during a press conference with Japanese PM Fumio Kishida. A journalist asked him about the defense of Taiwan. The US president initiated by directly linking the China-Taiwan situation to Moscow's invasion of Ukraine. "If there was a rapprochement eventually between Ukraine and Russia, and sanctions were not sustained, then what does this signal to China about the cost of attempting to take Taiwan by force?" he asked.