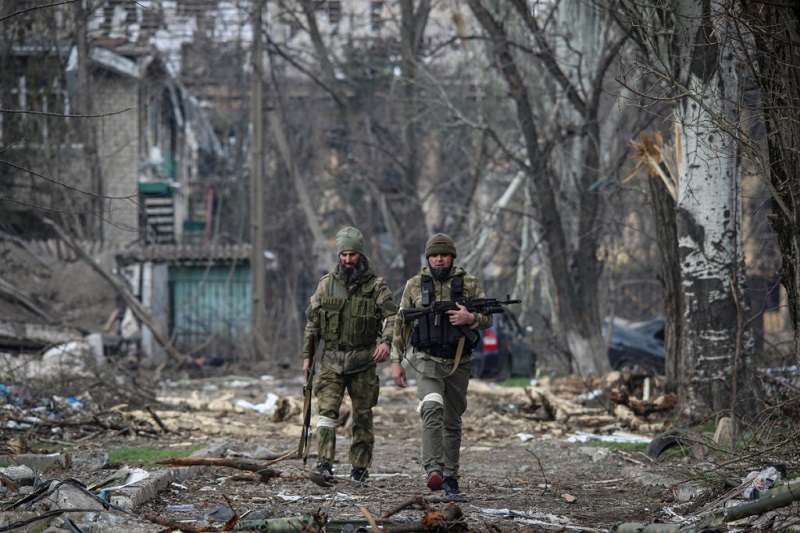 service members from chechen republic walk during fighting in ukraine russia conflict in mariupol
Does Italy And Hungry Want Ukraine To Surrender?
In a strange turn of events European Union countries are getting divided over the escalating war between Russia and Ukraine. Italy and Hungary for example is of the mind that a truce and Ukraine giving in would be the best option.
Also Read: 10 Best Places for Summer Vacations in Turkey
So, a ceasefire in Ukraine and peace talks with Russia seems to be the best option. This stance has definitely put these two countries in loggerheads with other states that are in no mood for a truce.
A draft concluding statement for the May 30-31 summit, dated May 19, describes the European Union as "unwavering in its commitment to help Ukraine exercise its inherent right of self-defence against the Russian aggression." It does not mention peace talks.
The thought of truce came by at a meeting of EU envoys recently where the Italian ambassador proposed changes to the text saying it should refer to peace talks and set out an immediate ceasefire as one of the EU's first goals, according to people who attended the meeting. This was second by both Hungary and Cyprus too.
Also Read: Top 10 most valuable brands in the UK
According to a statement made by the European Commissioner, there is no way that Ukraine should surrender as Russia isn't correct in its approach. EC President Ursula von der Leyen, in a speech at the Davos forum further added, taking a hawkish stand on Russia and made no mention of peace talks that, "Ukraine must win this war, and (Russian President Vladimir) Putin's aggression must be a strategic failure."
Also Read: 10 Most Famous French Actresses Of All Time
Hungary opposes a planned oil embargo, while Cyprus has concerns about a proposed ban on property sales to Russian citizens. It is worth noting that most other Baltic countries and Poland as well are among the strongest supporters of a hard line, and Latvia has urged even more explicit wording for increased military support, diplomats said. Further, a revised draft is due later this week after a meeting of EU envoys, confirmed sources have stated to the media.