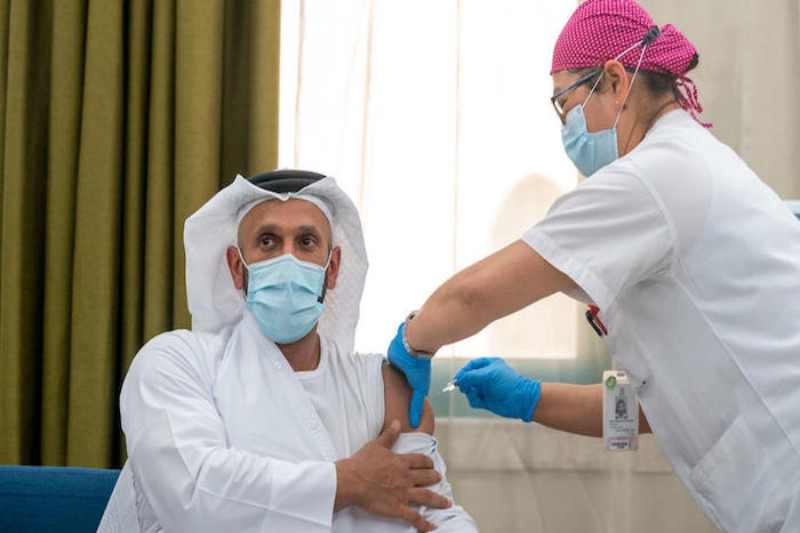 uae shows impressive success rate in covid vaccination
UAE Shows Impressive Success Rate In Covid Vaccination
There seems to be a global interest building up in the success rate that the UAE has exhibited in running a massive vaccination drive across its varied population.  

There have been reportedly exceptional procedures for UAE nationals in some European countries. Many European countries are also studying ways and means to allow tourists of the UAE to enter their lands by the summer. It seems the impression is so favorable that many countries are even considering cancelling the quarantine for those coming to the Emirates, such as Greece.

It is good news for UAE has Britain is also thinking of removing it from a list of red countries, those showing a huge spike in the growth of Covid-19 mutants. 

Western interest is pronounced in an increase in the UAE's vaccination rate for the population. Both citizens and expatriates seem to have been left impressed with the flexibility to receive the vaccine in the UAE that has set a high example in doing that. 
Related Posts
Since April 23, UAE has crossed the 10 million mark in administering vaccines.  On April 23, the UAE had successfully administered 105,443 doses of the Covid-19 vaccine in 24 hours. According to the country's Ministry of Health and Prevention (MoHAP), total doses administered at 10.1 million, takes the rate of doses per 100 people to 102.19.
Additionally, the UAE is specifically supporting the full school teachers' vaccination drive too. Confirmed reports are coming in that UAE is reporting a 100 percent success rate in administering vaccines to its teaching staff. Overall in Dubai, 70 per cent of teachers have taken their first or both the doses, the Knowledge and Human Development Authority (KHDA) has confirmed this.
In Sharjah too, more than 82.2 per cent of teachers and administration staff at schools have taken their first dose, and more than 70.3 per cent have taken their second dose as well, Sharjah Private Education Authority said on April 22.