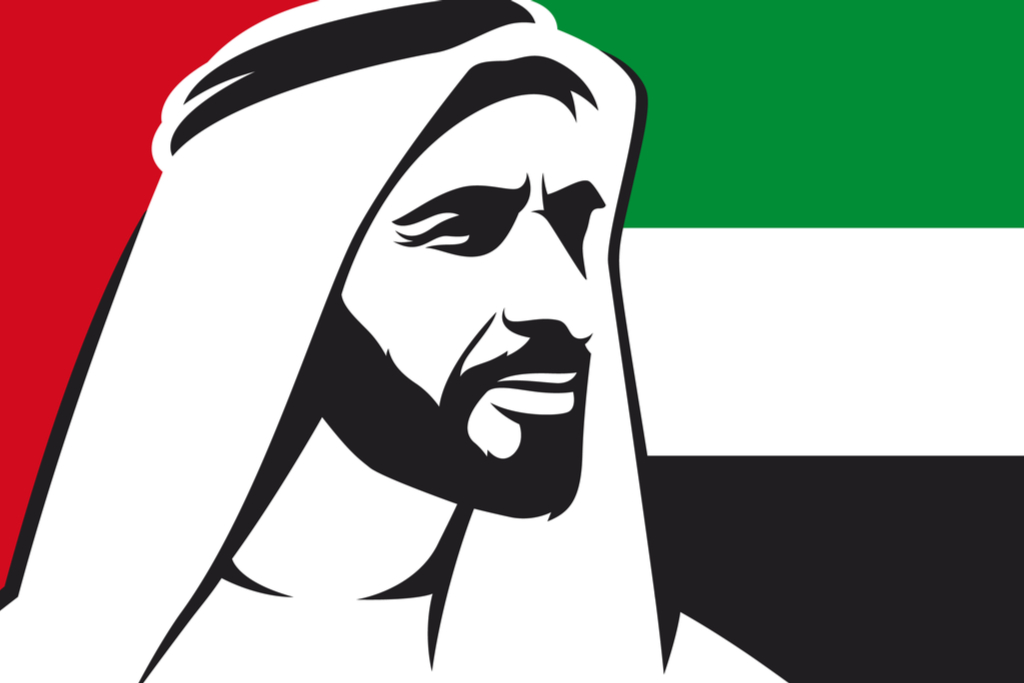 UAE leads in extending aid to nations under duress amid Covid-19 testing times
UAE leads in extending aid to nations under duress amid Covid-19 testing times
United Arab Emirates (UAE) has proved to be the leading example of humanity and global co-operation during testing times of Coronavirus pandemic. Development Assistance Committee of the Organization for Economic Co-operation and Development (OECD) has underlined that UAE has maintained its lead in global assistance. The humanitarian efforts are in line with the legacy of UAE's founding father, H.H. Sheikh Zayed bin Sultan Al Nahyan and country's constant efforts to provide maximum humanitarian aid to other countries to ease their suffering and support their fight to curb the Covid-19 infections.
UAE has extended support to many nations including medical and humanitarian aid. The aid has supported thousands of healthcare professionals at the frontline in these nations to curb the spread and control Coronavirus pandemic.
Various nations supported through UAE aid:
Italy: Approximately 10 tonnes of medical supplies were sent to Italy by UAE in an aid plane. The help has supported more than 10,000 healthcare professionals in the region to combat the spread of SARS-CoV-2 virus.
Colombia: Aid plane carrying 10 tonnes of medical supplies was dispatched to Colombia by the UAE. The aid is expected to support some 10,000 healthcare workers in region to tackle the pandemic. The aid plane also successfully repatriated 63 Colombian citizens from UAE. This was a result of exceptional co-ordination between authorities in UAE and Colombia that made the safe return of citizens possible.
Kazakhstan: 13 tonnes of medical supplies were sent to Kazakhstan by the UAE through an aid plane. UAE Ambassador to the Republic of Kazakhstan underlined that supply would help healthcare professionals in the country in their fight against pandemic at frontlines.
Iran: Two urgent relief planes were dispatched to Iran by UAE that carried 32 tonnes of medical aid, supplies and equipment to help Iran contain the infection. Before that UAE had facilitated a mission initiated by the WHO (World Health Organization). In this mission 7.5 tonnes of medical supplies and equipment were delivered to Iran to contain the coronavirus infection.
Ukraine: Aid plane carrying 11 tonnes of medical supplies was sent to Ukraine by UAE to help over 10,000 healthcare professionals. The plane also repatriated 113 Ukrainian citizens successfully from UAE through collaboration between relevant authorities in both nations.
Setting up 4000 bed hospital in UK: UAE went across borders to help United Kingdom in its critical fight against the Covid-19 while it was facing pressure on healthcare infrastructure with public health emergency. UAE converted an exhibition space that it owns in London to 4000 bed hospital.
Sudan: On 27th April, UAE sent 50 metric tonnes of food in aid plane to Sudan. It is a part of humanitarian work done by country during Holy Month of Ramadan. Hamad Mohammed Humaid Al Junaibi, UAE Ambassador to Sudan, said, "The UAE and Sudan share close historical and fraternal ties in all fields, and Sudan was one of the first countries to receive assistance sent by the UAE as part of its efforts to combat Covid-19. The first shipment of medical assistance was sent in April last year, and many medical shipments were sent in recent months, amounting to 100 metric tons."
"The UAE established the Sheikh Mohammed Bin Zayed Field Hospital in Darfur, which has 208 beds to treat Covid-19 patients in Sudan. The hospital contains all the necessary medical equipment and supplies. This reflects the strong and distinguished relations between the two countries, as well as the UAE's keenness to continue to support Sudan's health sector and provide direct assistance to frontline healthcare workers as they work to contain the pandemic," he added.
Related Posts
Comoros: Also on 27th April, UAE sent 43 tonnes of food to Union of Comoros in an aid plane. It was also part of humanitarian efforts by UAE during Holy Month of Ramadan to support those in need and limited resources or lack of resources. Saeed Al Maqbali, UAE Ambassador to Union of the Comoros, said, "Relations between the UAE and Union of the Comoros are witnessing steady growth in many areas. The leadership of both countries is keen to develop and strengthen these ties in a way that serves common interests."
"Over the past year, the UAE sent urgent medical aid to Union of the Comoros to support the government's efforts to contain the Covid-19 pandemic. This aid included testing kits and ventilators, which assisted the medical sector and contributed to protecting frontline healthcare workers," he continued.
India: As India is facing one of the worst wave of Covid-19 with catastrophic tolls of new daily cases and casualties. UAE sent a special cargo with medical aid to India carrying 157 ventilators, 480 Bilevel Positive Airway Pressure (BiPAPs) and other medical equipment on 29th April. Since April 26th, Indian Air Force (IAF) has airlifted 18 cryogenic oxygen containers from Dubai in three sorties.
Covid-19 pandemic is not a regional, but a global problem. And the war with this virus can only be won through global cooperation, empathy and humanitarian efforts beyond borders, which has been well shown by the UAE.