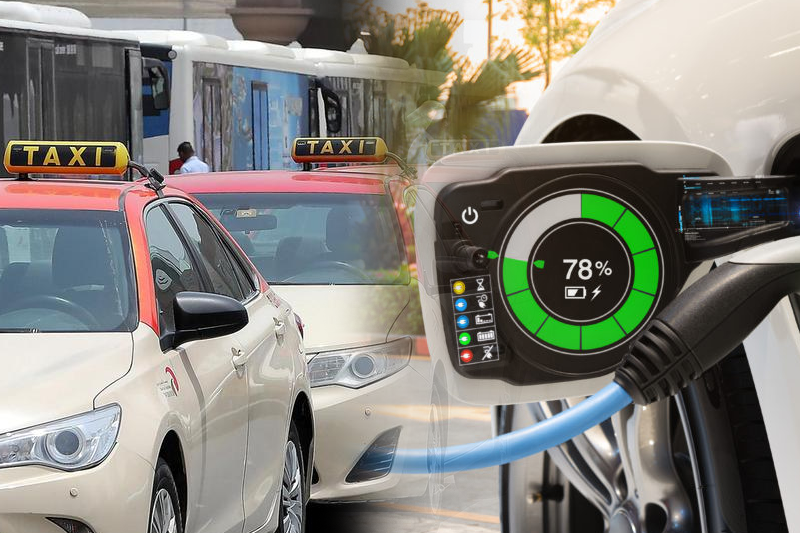 trial operation of electric cars within the taxi fleet in the emirates begins
Trial operation of electric cars within the taxi fleet in the Emirates begins
The Roads and Transport Authority (RTA) has announced the start of the trial run of the Electric cars, within the Dubai Taxi Corporation's fleet, after the great success it received in operating 172 vehicles since 2017 in the limousine service of the Corporation.
Mattar Al Tayer, Director-General and Chairman of the Board of Executive Directors of the Roads and Transport Authority said, "Using the Tesla electric vehicle in the taxi sector in the Emirate of Dubai is a distinguished experience that contributes to supporting the initiative of His Highness Sheikh Mohammed bin Rashid Al Maktoum, Vice President and Prime Minister of the UAE and Ruler of Dubai. Green Economy for Sustainable Development, as well as supporting the Dubai government's energy and carbon reduction strategy, which aims to make Dubai an example in energy efficiency and reduce carbon emissions."
Keep Reading
Al Tayer stressed that the success of this experiment enhances the expansion of the use of electric vehicles within the Dubai Taxi Corporation fleet in the coming years, and also contributes to supporting the initiative to convert 90% of limousines in the Emirate of Dubai into environmentally friendly vehicles (hybrid and electric), by 2026.
It is worth noting that electric vehicles within the Dubai taxi fleet have been very popular with partners and customers, and are working around the clock to cover all the emirate's events and vital sites, specifically at Dubai International Airports, where Dubai Taxi Corporation owns the largest fleet of Tesla vehicles in the country.
Apart from electric cars, the UAE monitors the emission of gases that lead to the greenhouse effect and has reduced its per capita carbon emissions in order to reduce its carbon footprint. Due to better technology and transition to more natural gas in power plants, emissions of carbon dioxide (CO2) per capita have decreased.