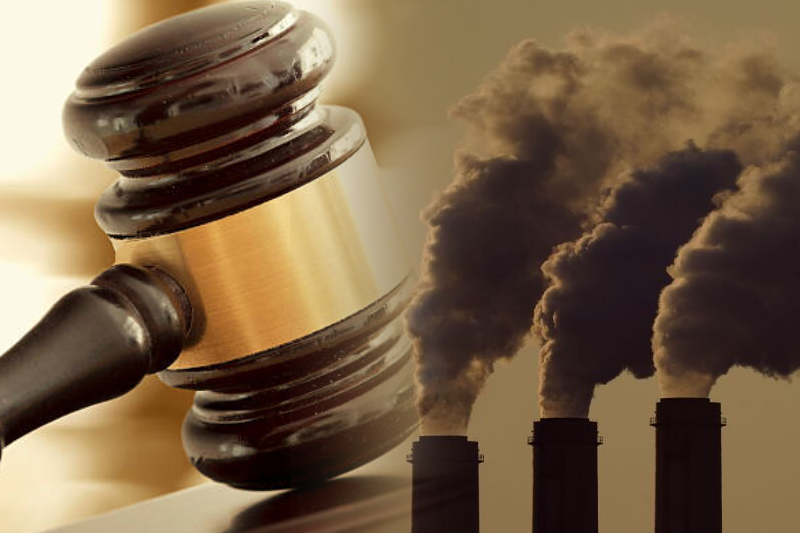 us supreme court climate ruling will render a devastating impact
US Supreme Court climate ruling will render a "devastating" impact
The recent ruling by United States Supreme Court has proved to be a big setback for climate activists and policymakers in the country who are aggressively trying to make a difference in the fight against climate change, especially in the face of heat records and historic wildfires hitting the countries across the world.
The last week's ruling by US Supreme Court in West Virginia v EPA has effectively limited the Environmental Protection Agency's (EPA) power to regulate emissions from fossil fuel-fired power plants – a decision that is up to render detrimental impacts. This has been labelled as a "devastating" decision by environmental lawyers, climate scientists and climate change activists.
"At this point, for those in positions of high power to deny the urgency and the stakes of the climate crisis is to condemn everyone alive today and generations to come to life in a sick and impoverished world," said Ginger Cassady, executive director of Rainforest Action Network.
The Supreme Court ruling against EPA
The conservative majority of Supreme Court voted 6-3 in favor of leading coal producer West Virginia. In the lawsuit challenges were originally brought in by 20 other Republican attorneys general, who had sued demanding "EPA must have less regulatory power over existing power plants without express authorization from Congress under the Clean Air Act". In the ruling, it was determined by the conservative majority in court that the "Clean Air Act does not authorize anything other than direct regulation of power plants".
Today's ruling by a radical, pro-pollution Supreme Court strikes a severe blow to the @EPA's authority to do its duty: to protect the environment.

In doing so, the Court has bowed to polluters who seek to poison the air our children breathe & the water they drink with impunity.

— Nancy Pelosi (@SpeakerPelosi) June 30, 2022
"Global climate change is the underlying environmental challenge of this day and age," said senior attorney Frank Rambo, who leads the energy program at the Southern Environmental Law Center. "And the US is the leading contributor to that globally. The ability of our federal government to get a handle on our contribution to climate change is what's at stake." 
A challenge for Biden's climate plans
The ruling is bound to cast some shadows on targets set by Biden administration to fight climate change, including cleaning up the electric power grid to meet a national goal of 100% carbon pollution-free electricity by 2035 and net-zero by 2050.
Responding to the ruling, President Joe Biden said in a statement, "The supreme court's ruling in West Virginia v EPA is another devastating decision that aims to take our country backwards. While this decision risks damaging our nation's ability to keep our air clean and combat climate change, I will not relent in using my lawful authorities to protect public health and tackle the climate crisis."