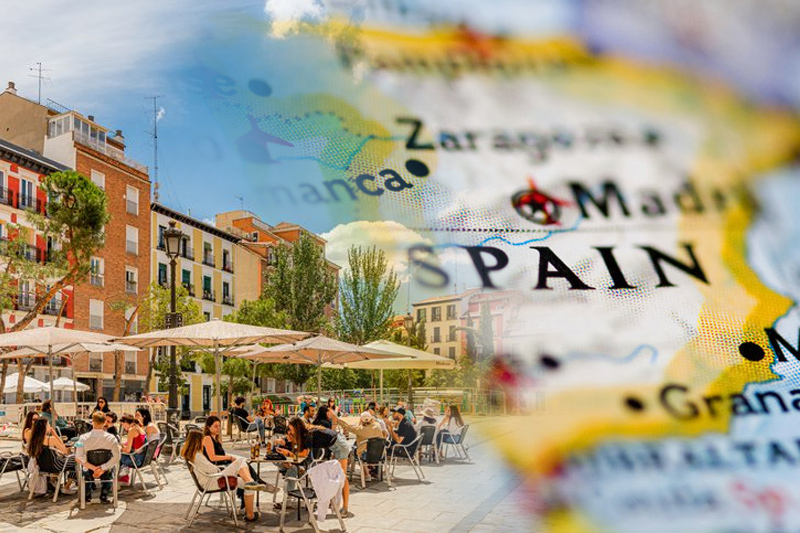 spains low cost of living attracting people to migrate from across europe
Spain's low cost of living attracting people to migrate from across Europe
Alicante province of eastern Spain has become the hot destination from people across Europe. As rising inflation, shortage of oil and gas has led to huge electricity bill for people across the Europe, thereby increasing the cost of living for scores of people, a surge in migration to Spain has been recorded.
In order to escape from soaring energy bills this winter season, some of the travelers from European nations are migrating to the north of the continent to towns on the Mediterranean Sea, such as Calpe, located around 100 kilometres from Valencia. In recent years, about half a million people from across 98 nations have relocated to Costa Blanca and its coastline stretching across 200 kilometre. The major reason for many people choosing this region is because the winters are less harsh competitively. Furthermore, low cost of living in general here is attracting many people to travel here for remote working. According to data analysis platform Statistica, "a single working adult in the UK needs to earn at least €28,000 to reach a minimum acceptable standard of living in 2022. Across the British Channel in France, the eurozone's second-largest economy, predictions for economic growth could be jeopardised as the war in Ukraine continues".
Keep Reading
Anne Dingenen, a restaurant owner in Calpe says, "I think that there is a better life quality here. 65% of my workers are Belgians, but I also have English people, Spanish, French as well as Germans. I have all of them, yes." Hilde Backaert, advisor to the Calpe City Council says, "And people save money by coming here and not having to pay for gas or electricity, and now with the rise in prices I imagine that much more people will want to emigrate."
Ongoing Russia's invasion in Ukraine has triggered global energy and food crisis with low shortage and increased demand. With approaching winter, the cost of living is expected to further increase, exerting more pressure on people across Europe.