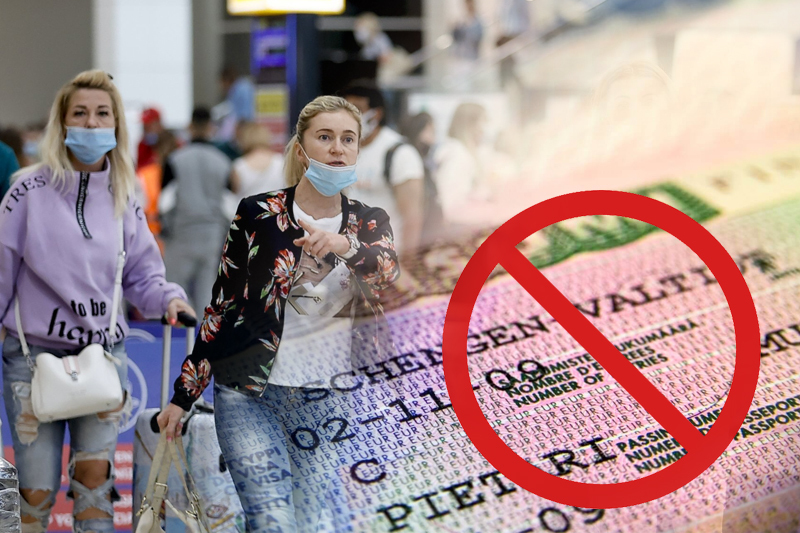 germany france oppose growing calls for eu wide visa ban for russian
Germany, France oppose growing calls for EU-wide visa ban for Russian
The largest countries and most influential member states of the bloc, Germany and France have joined their voices in opposing the growing calls to impose European Union-wide ban on issuance of visas for all Russians. The radical move, both the countries have stressed, can aggressively alienate an entire Russian population irrespective of their links to the West.
"While understanding the concerns of some member states in this context we should not underestimate the transformative power of experiencing life in democratic systems at first hand, especially for future generations," Germany and France wrote in a document. "Our visa policies should reflect that and continue to allow for people-to-people contacts in the EU with Russian nationals not linked to the Russian government."  
"Not a birth right"
A high number of EU nations have backed the tourist visa ban calls, including Estonia, Latvia, Finland, Lithuania, Poland and Denmark. Their argument is that the Russian invasion of Ukraine calls for and merits the Russian tourism ban. Ukrainian President Volodymyr Zelensky has gone a step ahead and urged all West nations to impose a complete travel ban on all Russians. Czech Republic too is in full support of the ban. "Total halting of visas for Russians should be another effective sanction against Russia," Jan Lipavský, the Czech foreign minister, said on Tuesday. "It's necessary for the EU to respond together".
Keep Reading
Estonian Prime Minister Kaja Kallas, said earlier this month that visiting Europe was a "privilege, not a human right."
Stop issuing tourist visas to Russians. Visiting #Europe is a privilege, not a human right. Air travel from RU is shut down. It means while Schengen countries issue visas, neighbours to Russia carry the burden (FI, EE, LV – sole access points). Time to end tourism from Russia now

— Kaja Kallas (@kajakallas) August 9, 2022
But some countries, along with Germany and France, think otherwise. Portugal has said that the EU sanctions must "penalise the Russian war machine and not the Russian people". The sentiment is echoed by Spain. It is to be noted that in order to impose a ban across EU nations, all bloc member states must be in unanimous agreement.
It is "simply not fair"
"Ukrainian men have to fight for their freedom and the freedom of their country, at the same time, Russian men can come to southern European countries for vacation or shopping in nice European cities, and so on and so on," Urmas Paet, a Estonian MEP who sits with the liberal Renew Europe group said. "It is simply not right. It is simply not fair."
"Banning visas for all nationals of a given country would be an unprecedented decision," said Marie Dumoulin, director of the Wider Europe programme at the European Council on Foreign Relations, who opposes the ban idea. "[It] would stigmatise Russians and play into the hands of the Russian propaganda, which depicts the West as essentially driven by its Russophobia."
The joint opposition, against the EU-wide ban, from Berlin and Paris comes before the informal meeting of foreign affairs ministers in Prague, where this issue is going to be at the forefront.