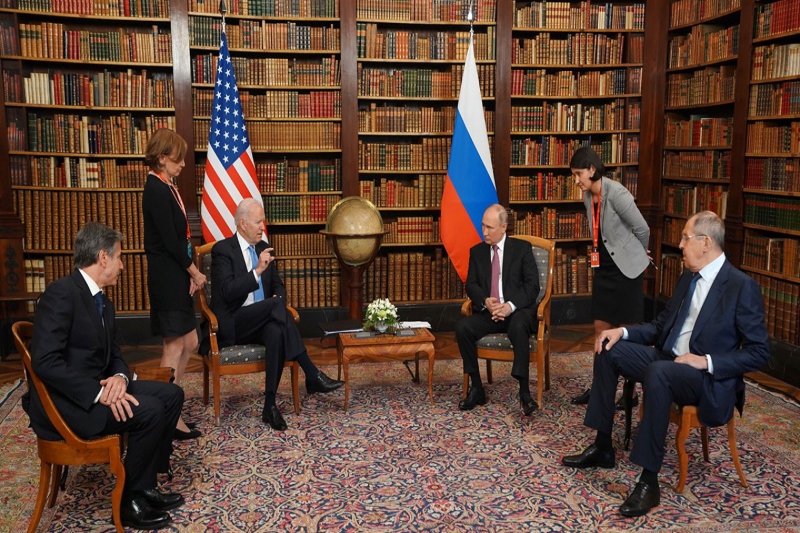 russia us to hold security talks in geneva
Russia-US to hold security talks in Geneva next month
Russia
US Deputy Secretary of State Wendy Sherman and Russian Deputy Foreign Minister Sergei Ryabkov will lead bilateral security talks on January 10 in Geneva.
Moscow seeks to engage Washington with a list of security guarantees amid surging tension between the pair over Ukraine.
Russian President Vladimir Putin and his US counterpart are set to ponder Ukraine and other subjects via phone later on Thursday in advance of the talks. 
The Kremlin said the call was taking place at Putin's request on Thursday.
"The motive of the conversation is to further discussions regarding items that were on the agenda of the recent video call talks," Kremlin spokesperson Peskov told reporters.
In a telegram post wishing Biden a happy new year, Putin said Russia and the US must work together and engage in a constructive dialogue based on mutual respect and thought to each other's national interests.
Related Posts
The Biden administration has repeatedly threatened Russia with economic sanctions over its invasion of Ukraine, adding that the US is "set to act if and when we need to". However, the US also seeks to pursue diplomatic engagement with Russia. Biden had asked Russia's Putin to de-escalate tensions earlier this month.
Moscow has amassed forces near the Ukraine border, which US intelligence thinks is preparation for a full-scale invasion by early 2022. However, the Russian Ministry of Defence said Saturday that 10,000 troops had returned to their permanent bases after getting done with their training near the Ukrainian border.
Russia has been asking for security guarantees from NATO and the US, including a binding pledge that the NATO alliance won't expand further east and allow Ukraine to join the military alliance.
It is pertinent to state that Biden had previously signalled that the US wouldn't make any concessions on Ukraine's or NATO's future.