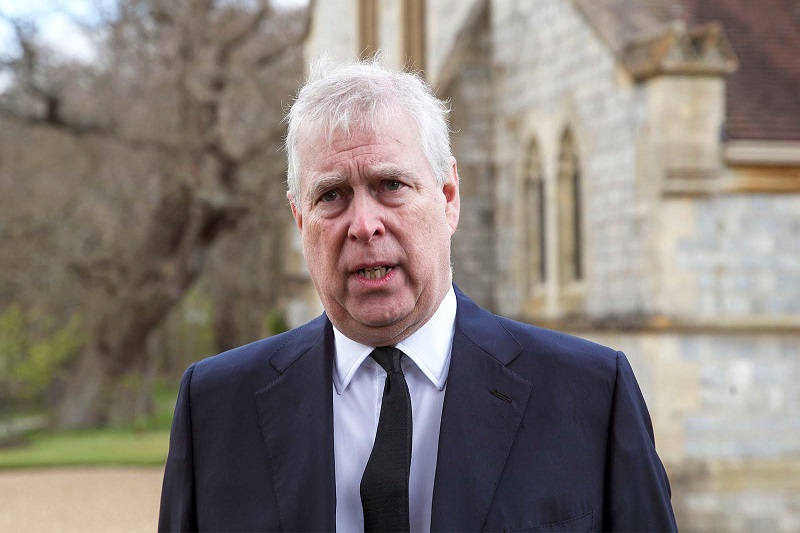 prince andrew gives up royal patronages military titles buckingham palace
Prince Andrew gives up royal patronages, military titles: Buckingham Palace
Bukingham -On Thursday, Buckingham Palace announced that Prince Andrew had been stripped of his royal patronages and military titles.
According to media reports, the decision was taken after prolonged discussions among the royal family.
"With the Queen's agreement and approval, the Duke of York's royal patronages and military affiliations have been given back to the Queen. The Duke of York will not undertake any public duties as he is defending this case as a private citizen," said a statement from Buckingham Palace.
After a judge ruled that a sexual abuse lawsuit against Andrew could proceed, the decision comes.
Prince Andrew, who is accused of raping Virginia Giuffre, said he handed back his titles to the Queen.
It is pertinent to state that the Queen is head of the armed forces. She makes all honorary military appointments.
The Prince stepped back from public office in 2019, after his interview bit about his friendship with Epstein garnered widespread criticism. However, he retained his honorary titles until now. His titles included 'Vice-Admiral of the Royal Navy'.
Related Posts
Now, Andrew won't be allowed to use "His Royal Highness" in any capacity.
Meanwhile, Giuffre expressed gratitude to her legal team for the development.
"Their determination wants me to seek justice from those who have hurt me and so many others with their acts. My goal has been to show that the powerful are not above the law and they must be held accountable," Giuffre said.
"I don't want to walk this path alone. I want to walk alongside countless others – the survivors of trafficking and sexual abuse."
Giuffre said she was happy with the court's ruling and "glad" to have availed the opportunity "to expose the truth".
She posted detailed posts on Twitter.
Aside from the days after the death of his father, the Prince has rarely appeared in public.
The scandal brings grave implications for the royal family, which has already been bashed amid claims of racism from Meghan and Prince Harry.