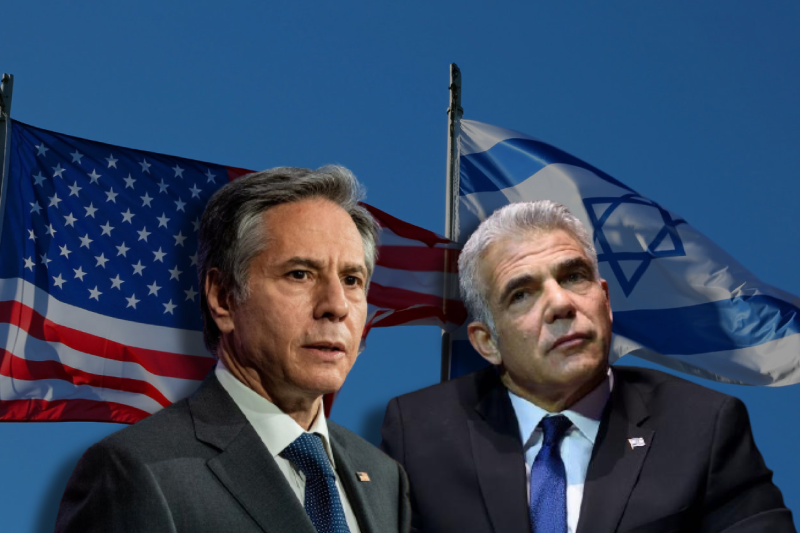 plan b on cards with iran washington israel decide
Plan B On Cards With Iran: Washington Israel Decide
Washington – The United States and Israel has decided to come up with a Plan B in case of Iran does not come through on its side of the agreement to get the 2015 Nuclear Deal going.
This was decided over a recent meeting held between the Israeli and American counterparts. In conversation were Israeli Foreign Minister Yair Lapid and Secretary of State Antony Blinken at a joint news conference at the State Department in Washington recently.
The nature of those options is going to be non-diplomatic, according to wide sources. This could mean just more sanctions for Iran or covert and military movement as well. The exact nature of Plan B has not been put out on the table by either side.
Unlike the Trump administration, Biden wants to revive the deal, and moving anywhere away from that goal would jeopardize the administration's foreign policy objectives. Maybe this is the reason that Washington's acceptance of the need of a Plan B is being seen as a 'rare acknowledgment'. There is an acknowledgment that in the event diplomacy fails, Iran will need an iron fist approach.  
Related Posts
Israel has never been a party to the nuclear deal, which former President Donald Trump withdrew from in 2018, and its former Prime Minister Benjamin Netanyahu was a vocal opponent of the agreement negotiated by the Obama administration.
While Iran has not denied coming to talks with Washington, no date has been set as to when this would happen. Meanwhile Washington is losing patience and says that the window of negotiation cannot remain open forever. All this time, Iran has been indulging in nuclear activities that were curtailed under the deal.
Israel doesn't seem to be in the mood of long drawn dialogues. This is indicative of how Lapid is said to have bene blunter at the discussions, raising anew Israel's warnings that it will act, with military force, if necessary, to stop Iran from developing a nuclear weapon. The discussion also had the foreign minister of the United Arab Emirates in attendance.