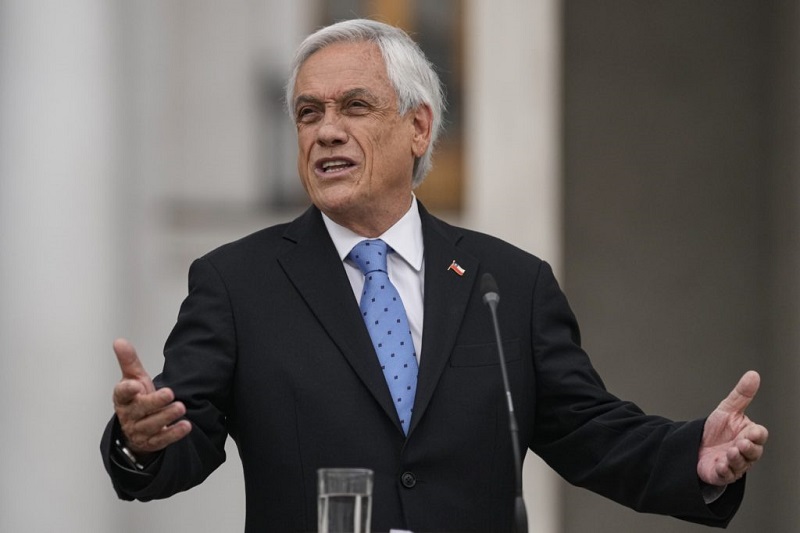 pandora papers chile president faces impeachment
Pandora Papers: Chile president faces impeachment
Chile– Opposition lawmakers in Chile have initiated an impeachment proceeding against President Sebastian Pinera after his details surfaced in the Pandora Papers leaks.
His name has come forth in the controversial sale of a mining company via a firm owned by his children.
Congressman Tomas Hirsch, on Wednesday, said Pinera used "office for his personal businesses". Hirsch said this while presenting the accusation in the lower house of Congress.
It merits mentioning that the first step in the impeachment process could last for several weeks.
The move came after Chile's public prosecutor said that the case would open an investigation into bribery-related corruption charges and tax violations related to the sale of the Dominga mine – which happened during Pinera's first term in office in 2010.
The probe was speeded up by the vast trove of reports on the stashed wealth of world leaders – Pandora Papers – worked up by the International Consortium of Journalists (ICIJ).
Related Posts
Pinera is one of the wealthiest people in Chile. He denied any wrongdoing, claiming that the sale had been examined and dismissed by courts in 2017.
"I, as the president of Chile, have never carried out any action nor management with a link to Dominga Mining."
But another opposition legislator, Jaime Naranjo, who is one of the leaders of the impeachment proceeding, said Pinera had "infringed the Constitution openly, compromising the honour of the nation seriously".
Now Chile's Chamber of Deputies, which is controlled by the opposition, will decide whether to reject or approve the indictment. As per media reports, a vote will take place during the opening week of November to direct the matter.
If it receives a go-ahead, the case would then be passed on to the Senate, which would act as a jury to decide on Pinera's fate.
The controversy comes in advance of the presidential and legislative elections set to be held in November.