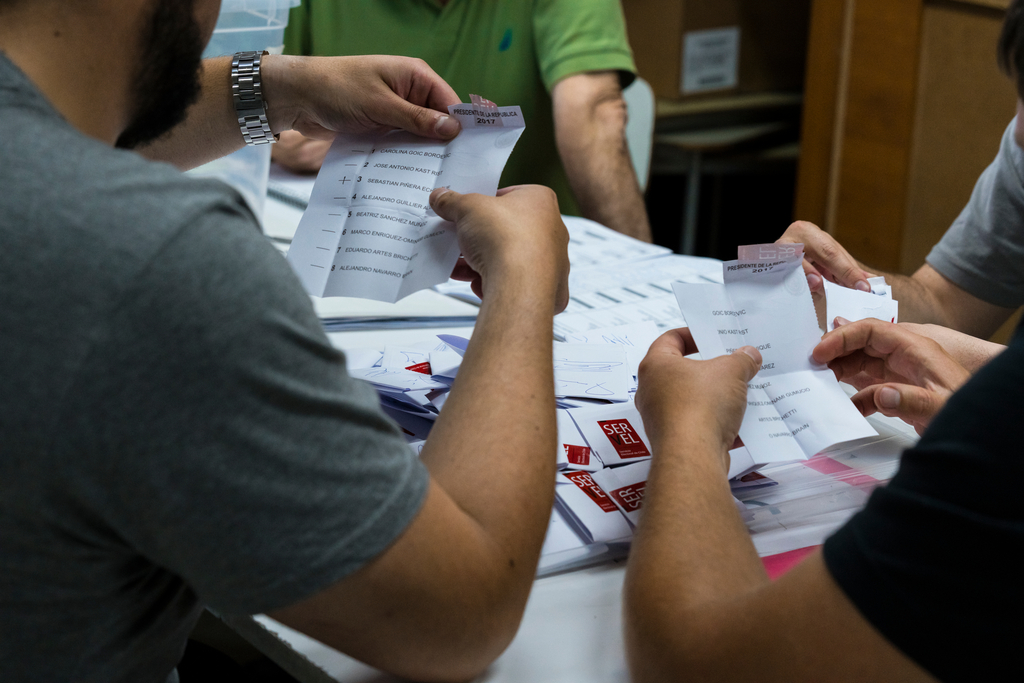 chileans go for independents to draft a new constitution
Chileans go for independents to draft a new constitution
Chileans chose left-leaning independent candidates to elect an assembly to draft a new constitution, replacing the decades old constitution set in place during the military dictatorship.
In what is termed as a major blow to the traditional political entities in Chile, weekend voting for the 155-member assembly saw 48 seats being given to independent candidates, most of them aligned with leftist ideology, according to official results out Monday.
The mega-elections were held on May 15 and May 16, where Chilean voters elected 155 delegates to an assembly that is to draft a new constitution that is to be put in place of the country's dictatorship-era charter. Chileans also casted votes for governors, mayors, and local council members.
These elections are termed as the most consequential ones that the country has held since it got back to democracy in 1990.
Prior to the results, it was already foreseen that Chile was taking a step in the proper direction by drafting a new constitution. As per the details, women will take half of the seats on the drafting committee. Furthermore, there is a guaranteed representation of the Indigenous people of Chile.
Related Posts
Going against a three-decades-long trend, the population seems to be up with the traditional center-left and center-right coalitions and went for challengers, including independents, and that too in substantial numbers.
With reference to the votes counted, candidates being supported by President Sebastian Pinera's Chile Vamos coalition could muster only a fifth while independents amassed the most seats. New proposals will, however, require two-thirds approval of the delegates. The government will face a resistance to block radical changes to the constitution if it doesn't forge new alliances.
Pinera said his government, along with other traditional political parties, should lay out the message "loud and clear" that they could not adequately respond to the needs of citizens.