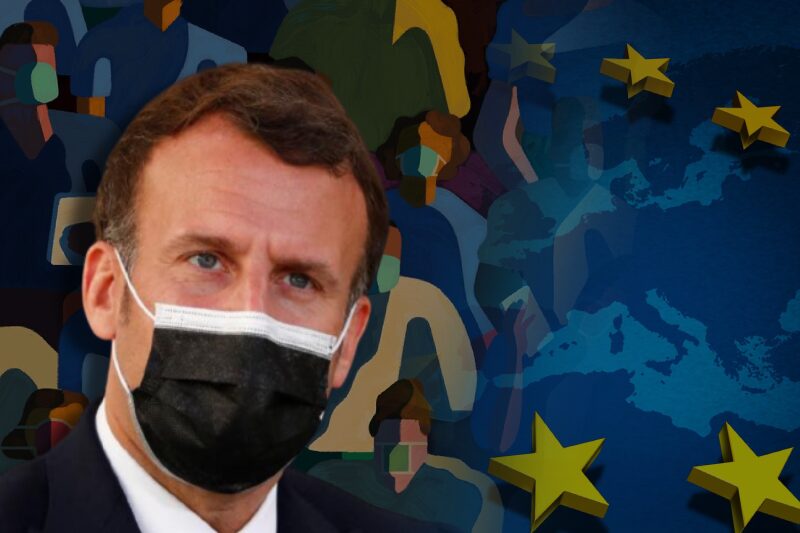 How European leaders commandeered power while tipping off democracy in pandemic backdrop
How European leaders commandeered power while tipping off democracy in pandemic backdrop
Coronavirus pandemic has been a catastrophic event right from the beginning for entire world. The number of deaths witnessed by Europe alone can't be comprehended, along with Covid-19 warriors battling with long-term implications on health. But to believe that these are the only casualties of pandemic would be naïve. The withering away of democracy in European countries as their power-hungry leaders and politicians paved their way up the ladder throwing off the democratic rights has brought forward a new form of crisis. Dented democracy after a year marked by strictest forms of restrictions might be too attractive for these politicians to let go off, for the sheer greed of almost total authority it provides them.
Democracy Reporting International (DRI) recently published a study detailing how European nations have responded to Covid-19 pandemic crisis in context of democracy and "rule of law". France was listed as a country of "significant concern" for the government having subverted all legal policies to an extreme extent. Last week a bill was passed in France parliament that will allow country's state of emergency to be extended up until September. Bill also gives President Emmanuel Macron to introduce 'health pass' that will show vaccination status of an individual, and also will give Macron power to impose curfews across France. Move is daunting giving history of Macron as a centrist liberal, that was also his platform when elected as President of France in 2017. Macron's change in action plan and ideologies has particularly been underlined by his hardening stand on Islam and immigration policies. During the entire pandemic Macron has also reduced powers of parliament in scrutinizing his policies and federal announcements.
Related Posts
However, France is not the only country that has slid off the cliff in relation to democracy. Countries like Lithuania, Belgium, Austria and Slovenia have triggered concerns around the governments having misused laws for crackdown on their citizens. Out of the 27 nations in European Union (EU), only Spain was labeled as country of "no concern" in relation to legal oversight of Covid-19 measures.
Most horrifying example came forward of Hungary. The government of Hungary has recently passed a legislation that would allow it to rule by decree sans any judicial body review.
Major concern that came forward in DRI report was that just a handful of countries had a clear 'exit plan' in place for ending state of emergency and return to normal governance. France again emerged as a real concern. During multiple emergency measures in response to terror attacks imposed in France, the personal liberty or freedom was a concern. Phillippe Marlière, professor of French and European politics at University College London said, "I would bet that a lot of the illiberal measures that have come in under Covid, like the health pass and threats of curfews will remain in place or be seen again. Politicians are very good at taking authority but less good at handing it back." He continued, "The French president has more power on paper than the American President.
He can control the police, the army, all domestic policy, all foreign policy. He even appoints his own prime minister. This, combined with someone seeking re-election who is already shifting to the right on issues like Islam with no real oversight is very concerning." Only five EU member states – Czech Republic, France, Lithuania, the Netherlands and Portugal – have a clear exit plan, according to DRI report.