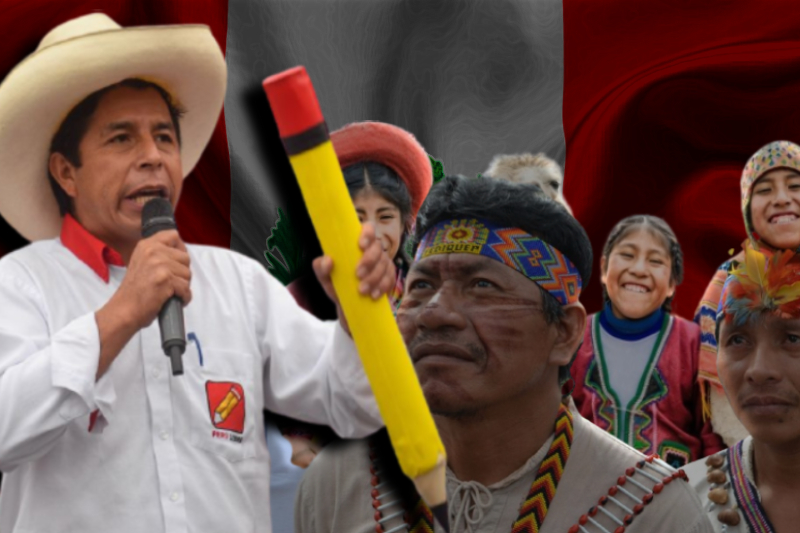 peru president
Peru has next President: Teacher turned politician Pedro Castillo officiated as next president
 Following longest electoral count in 40 years, Peru has its next President. Pedro Castillo, a teacher in rural Peru turned politician has been declared the winner of Presidential election in the South American country.
President-elect Pedro Castillo addressed the country in his first comments after the win and called for unity on a national front. He said, "I ask for effort and sacrifice in the struggle to make this a just and sovereign country."
The final vote count of presidential election was declared in a televised ceremony on Monday, a month after the election was conducted nationwide. Castillo defeated Keiko Fujimori, the right wing politician, by 44,000 votes. After the final declaration of Castillo's win, his supporters came out on the streets chanting "Yes, we could." Castillo had major support from the rural and poor citizens of Peru.
Related Posts
On July 28, Pedro Castillo will officially take the office as leader of Peru, the world's second largest producer of copper, for five year term.
Castillo – Representative of Peru's common man
Pedro Castillo, 51 year old former school teacher, emerged as the voice of Peru's common man and rural population. As he decided to run for the presidential election, his one of the main agenda was to redraft the country's constitution as well as increase taxes for the mining firms. But as he neared win and in weeks leading to formal announcement of results, his outlook turned into a more market friendly approach.
Castillo during his campaign popularized the phrase "No more poor in a rich country". Peru's economy has witnessed increasing downfall during the coronavirus pandemic. Poverty in the South American country has reached to cover one-third of population. Castillo has also promised to utilize revenues from mining industry to improve public services like health and education.
Castillo is the first ever peasant to be elected as President of Peru. Until now Indigenous people were the people at least receiving end of already depleted public services.
Fujimori said on Monday that she would accept the official election result. "I am going to recognise the results because it is what the law and the constitution that I have sworn to defend, mandates. The truth is going to come out anyway," she said.