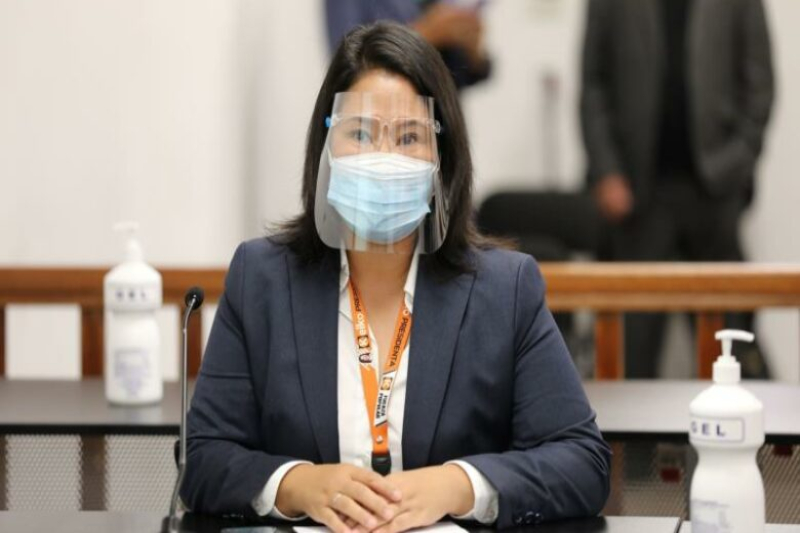 fujimori jail
Fujimori's return to jail deferred as Judge rules in her favour
A request to place Keiko Fujimori in pre-trial detention was dismissed by a judge in Peru on Monday.
She faces corruption charges and has lately seen a narrow election defeat.
Fujimori has spent about 16 months in pre-trial detention. As of now, her trial would be deferred until the end of her term if she is named the winner of the recently held presidential elections.
She was released from detention in May last year in view of the coronavirus outbreak, on a condition that she will not leave the country or establishing communication with co-defendants or witnesses from the trial.
The right-wing candidate is lingering behind her rival Pedro Castillo, however, the official result is awaiting the review of contested ballots.
Related Posts
A Peruvian judge has rejected a prosecutor's request to let presidential election candidate Keiko Fujimori back to remand prison for allegedly not complying with her bail conditions for the charges of money laundering that she faces.
She is alleged to have received $1.2m from a Brazilian construction company named Odebrecht to fund her previous presidential campaigns in 2011 and 2016.
Fujimori is the eldest daughter of the imprisoned ex-president Alberto Fujimori.
Prosecutor José Domingo Pérez asked Judge Víctor Zúñiga that she, Fujimori, breached bail restrictions by establishing contact with a witness in the case.
The judge, however, found the claim was "without evidence" since she had not been given a prior warning. He then extended Fujimori's bail.
Fujimori, for her part, said that the prosecutor's request was "arbitrary, unjust, and disproportionate" as many of her supporters demonstrated outside.
The prosecutor who was seeking Fujimori's return to jail for violating her parole conditions and said that he would appeal the judge's ruling.
According to unofficial results, Fujimori has also failed to win her most recent presidential opponent, but only by a margin of around 44,000 votes.