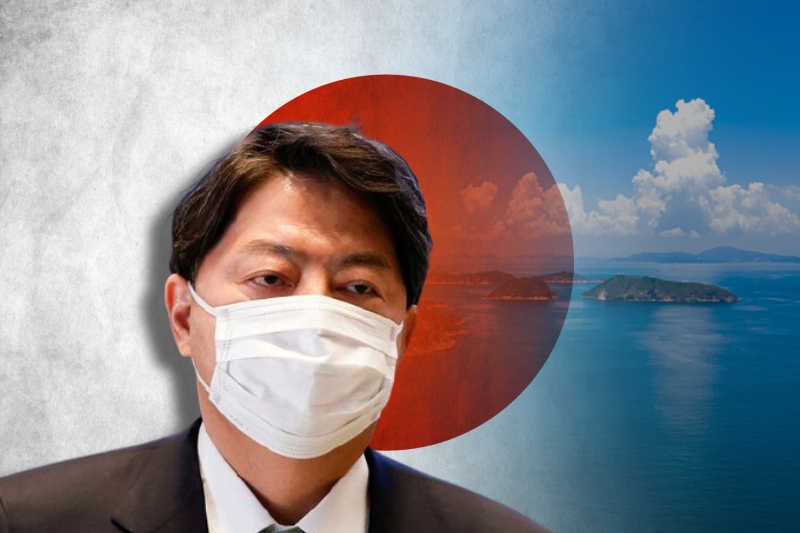 japanese foriegn minister hayashi yoshimasa
Japan to interfere with China's interest towards South China Sea
Japan
China's growing interest towards the South China Sea is irking a lot of countries, especially those who have direct or indirect linkage to it. Asian countries neighboring the region of the South China Sea will certainly be more affected than others and hence they are taking a strong stance against China in this matter. 
Japan has been repeatedly involved in planning to restrict the Chinese movement in the region along with the United States, Australia and India and now the country has decided to directly talk to China regarding the issue.
Japanese foriegn minister Hayashi Yoshimasa asserted that they will find an opportunity to urge China to act responsibly in matters that are of global concern.
China is not only being held accountable for what all it did to territorial capture in the South China Sea but also for the human rights situation in its Xinjiang province. Multiple reports have already shown how Uyghur muslims are being subjected to violence and their basic human rights are being exploited.
The Hong Kong capture was another thing that was severely criticized by most of the nations earlier this year. 
Related Posts
The top Japanese diplomat further stressed that the way China has been unilaterally attempting to change the status quo at the waters is completely unacceptable by Japan. He talked about these pressing issues at the first session of a G7 meeting where foriegn ministers from various countries met to discuss regional situations.
The summit saw diplomats focus on disputable situations of China, Russia and other regional powers. Another burning issue during the summit was the world leaders boycotting the upcoming Winter Olympic 2022 over concerns of human rights abuses in China. The United States is the recent country to announce its diplomatic back down from the event. 
A media report stated that Australia, India, and South Korea will now be taking part in a two-day meeting as members of the Association of Southeast Asian Nations where they will be discussing the regional conflicts and issues in the last two years.