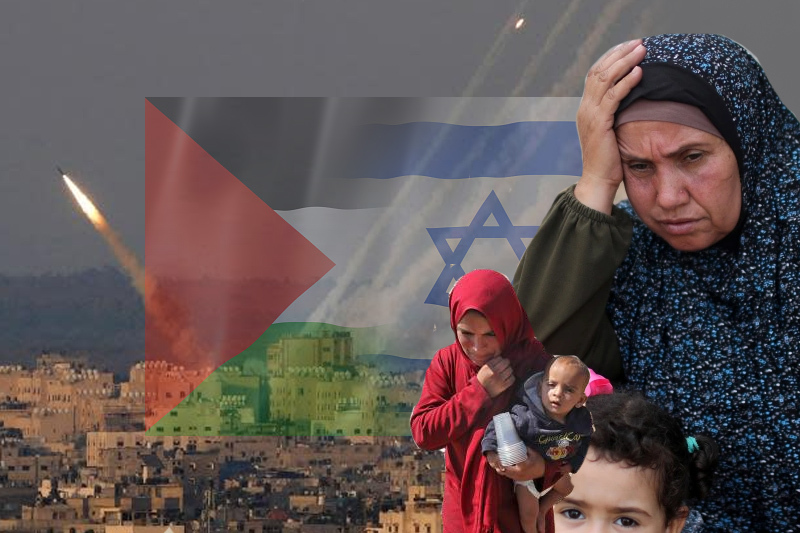 Fragile ceasefire between Israel and Gaza holds after intense fighting episode
Fragile ceasefire between Israel and Gaza holds after intense fighting episode
Last updated on August 10th, 2022 at 10:58 am
A ceasefire between Israel and the Palestinian militant group Islamic Jihad of Gaza Strip has taken effect after three days of continuous and extensive cross-border fighting was triggered by surprise Israeli airstrikes. The flared violence was the worst fighting between Israel and Gaza based militant groups since the 11 days long war last year. This has further added to the destruction and misery of Gaza that has been blockaded for years.
"Over three days of fighting, 44 Palestinians were killed, including 15 children and four women, and 311 were wounded," the Palestinian Health Ministry said. Islamic Jihad has noted that 12 of the killed people were militants, as Israel said that some people were killed by misfired rockets.
The truce was achieved through Egypt's mediation and started at 11:30 pm. The ceasefire was confirmed by both Israel and Islamic Jihad. "We appreciate the Egyptian efforts that had been exerted to end the Israeli aggression against our people," Islamic Jihad's spokesperson Tareq Selmi said.
Partial reopening of Gaza passage
On Monday, Israel said it is partially opening the crossings into Gaza Strip, to allow passage of humanitarian aid. The authorities in Israel added that the opening would be made complete if the calm continues.
Related Posts
Gaza's only power plant resumes operations
The only power plant of Gaza also opened its operations on Monday after "fuel trucks passed from Israel into the Palestinian enclave following the start of truce ending three days of deadly conflict," the electricity company said. "The plant has started working to generate electricity," Mohammed Thabet, spokesman for the company said.
US president Joe Biden welcomed the agreement on Sunday, and called on all parties to "fully implement the ceasefire, and to ensure fuel and humanitarian supplies are flowing into Gaza as the fighting subsides".
"The reports of civilian casualties in Gaza are a tragedy, whether by Israeli strikes against Islamic Jihad positions or the dozens of Islamic Jihad rockets that reportedly fell inside Gaza," Biden said.
An emergency meeting has been called on Monday by UN Security Council. UN Middle East peace envoy Tor Wennesland said in a statement, "We underscore our commitment to do all we can towards ending the ongoing escalation, ensuring the safety and security of the civilian population, and following up on the Palestinian prisoners file."