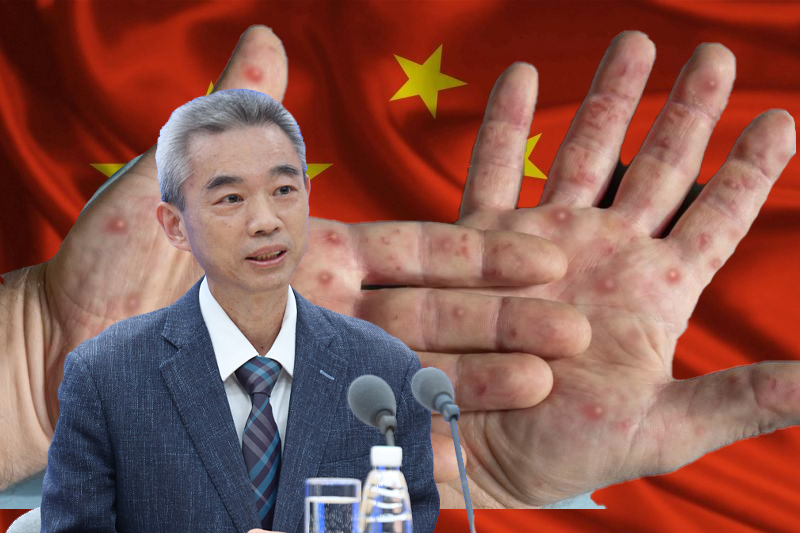 first monkeypox case detected in china health advisory dont touch foreigners
First monkeypox case detected in China, health advisory "don't touch foreigners"
A senior Chinese health official has issued a health advisory to people to avoid coming in physical contact with foreigners after first known case of monkeypox was detected in mainland China on Friday. "To prevent possible monkeypox infection and as part of our healthy lifestyle, it is recommended that you do not have direct skin-to-skin contact with foreigners," Wu Zunyou, chief epidemiologist at the China Centers for Disease Control and Prevention posted on his official Weibo page on Saturday.
Wu has also called for people to avoid "skin-to-skin contact" with people who have visited other countries within the past three weeks and also all "strangers". "It is necessary and very important to strengthen the surveillance and prevention of monkeypox epidemic at the social level," he wrote.
The monkeypox case was detected in the southwest municipality of Chongqing in mainland China. The person, "international arrival", was put under mandatory Covid-19 quarantine after the infection was discovered, according to local authorities. The authorities have, however, not clarified whether the person was a Chinese national or a foreigner.
Keep Reading
The advisory by Wu on Weibo has stirred a controversy as many have supported it while others have criticized the post as discriminatory and harmful. "It's good to open the country's door, but we can't just let everything in," one Weibo user wrote.
"This is a bit like when the pandemic began, when some people overseas avoided any Chinese people they saw out of fear," another Weibo user wrote. "I don't believe these two things have any scientific basis, they are too broad and will exacerbate public panic."
Monkeypox infection presents with flu-like symptoms and blister-like lesions. The cases of the said monkeypox virus began surging across the world starting May. So far this year, the United States has reported 23,500 cases, according to the US Centers for Disease Control and Prevention (CDC).